This morning I experienced a moment of pure joy. Stepping outside I spotted a sparrowhawk perched atop a tall tree. I watched her for several minutes, marvelling at the barred markings on her chest and reflecting on the privilege of seeing this elusive bird just metres from my front door. Suddenly she launched herself off the tree and swooped down in pursuit of a blackbird into a thicket. The scene erupted with avian alarm calls and about a dozen small birds shot out of the thicket as fast as their tiny wings could carry them.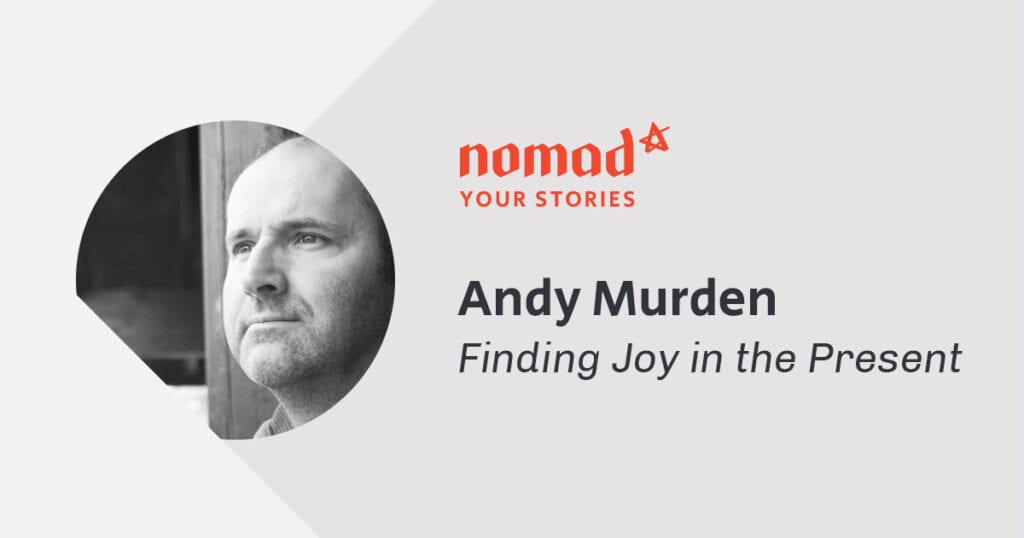 For me this was a moment of 'joy unspeakable and full of glory' just as much as moments of ecstasy experienced in worship. I say as much, but the reality is moments like this seem to me now more authentic, more physical, more rooted in my body and in the reality of being a flesh-and-blood creature in this world of wind and rain, grass and mud, skin and bones. In contrast, the moments of joy I spent 30 years chasing in charismatic worship and personal prayer times now seem disembodied, shallow, and disconnected from my authentic self.
I was born into evangelical Christianity. My father was a church pastor and life revolved around church meetings at the building and in our home. At university I attended Baptist then charismatic Anglican churches, finally settling in a charismatic 'house church' in which I was immersed for the best part of 30 years. I was all in for the vision and the community life, including street evangelism, wild worship meetings, a variety of ministry roles, and some wonderful friendships. My faith began to change shape a few years ago, slowly at first. A rejection of penal substitutionary atonement was followed by embracing of 'hyper-grace' and universal reconciliation, along with an egalitarian view of gender roles, and affirmation of LGBTQI+ people in the church.
These and other local issues led my wife and I to leave the charismatic church about 4 years ago which turned out to be more traumatic than we imagined. Realising we would not be happy in most evangelical or charismatic churches we were not sure where to turn and by chance started attending a nearby Greek Orthodox church. The pattern of liturgical worship was a relief after the performance orientated worship of the charismatic church. There is a strong sense of mystery and I found myself strangely at home participating in a liturgy which has been largely unchanged for nearly 1500 years.
However, it doesn't end there. Through the pandemic my beliefs have continued to unravel. These days when I am pushed to describe my faith I would say something like Christian agnostic – or should that be agnostic Christian? I no longer believe the Bible is inerrant or infallible, rather that it is an ancient text recording the struggle of humans to comprehend the mystery of existence. I have been immersed in Christianity since the cradle but it's hard to say what I actually believe about God anymore, or even if I believe in any kind of God. Christianity has given me some of the best and the worst experiences of my life. I'm currently pretty ambivalent about it but can't quite bring myself to reject it. I'm stuck with one foot in Christianity and one foot in atheism and don't quite know what to do with either. I find myself living with a deep sadness as I come to terms with what I have lost. There's the loss of friendship and companionship of the church community. There's the loss of the strong sense of an important purpose and working with others to achieve it. Running deeper is the loss of ultimate meaning, and finally there's the loss or 'death' of God themself. The grief is very real and overwhelming at times. However, there's also the relief of finally being able to be honest with myself, to think the unthinkable, to live in the present, to breath more freely. These days prayer looks like a walk down a muddy path beside a field, watching a family of buzzards soaring in the wind, or sitting quietly in silent meditation. But I still often recite the morning prayers of the orthodox church in front of an icon and sometimes it even brings me comfort.
Two things have been my companions on this journey. A few years ago, I discovered the Enneagram and attended a retreat run by Liz West. Learning about my type (9) I realised that for most of my life I have been suppressing what I really think and feel about things, instead deferring to and even merging with the emotions of those close to me and those in authority. I'm learning to give myself room to think and feel for myself, and to trying to express those things without getting frustrated or angry.
I've also started training as a therapeutic counsellor in the person-centred approach, which has given me plenty of opportunities for self-reflection. This has helped me to trust my own inner voice for direction rather than look outside to others or to God. In the past I sometimes found myself conflicted between what my inner voice was telling me and what I thought God was telling me. I am becoming more aware of the things that are most important to me and allowing myself time to enjoy them. I am more in tune with my emotions and my body, more able to recognise what they are trying to tell me. In learning to trust myself I sense I am beginning to live a less conflicted and more authentic life.
As I look for 'signs of hope' I am looking not for a better future, but for a better present, to develop the skills and attitudes to live each day more at one with what each moment brings. This unravelling of faith has been very difficult but at the same time feels like a natural progression into becoming more fully me. I am beginning to live more confidently as who I am now rather than trying to cling onto what I used to be or was striving to become. Currently I don't know how important faith will be to me in the future, but for now I am ok with that.
– Andy Murden