The founding father of Nomad Podcast, Nick Thorley makes his triumphant return to the show, some 7 and a half years and 146 episodes after stepping down!
Nick's been on quite a journey. Having recovered from addiction through the healing power of therapy and ultra marathon running, Nick reflects on the trauma of losing his sight, the changing nature of his faith, the folly of trying to compartmentalise our lives, what the church can learn from the recovery movement, and so much more. It's a classic nomad mix of banter and deep insights.
Trigger warning: In this episode we'll be talking openly and honestly about sex addiction, gambling, and marriage breakdown, which some people might find hard to listen to.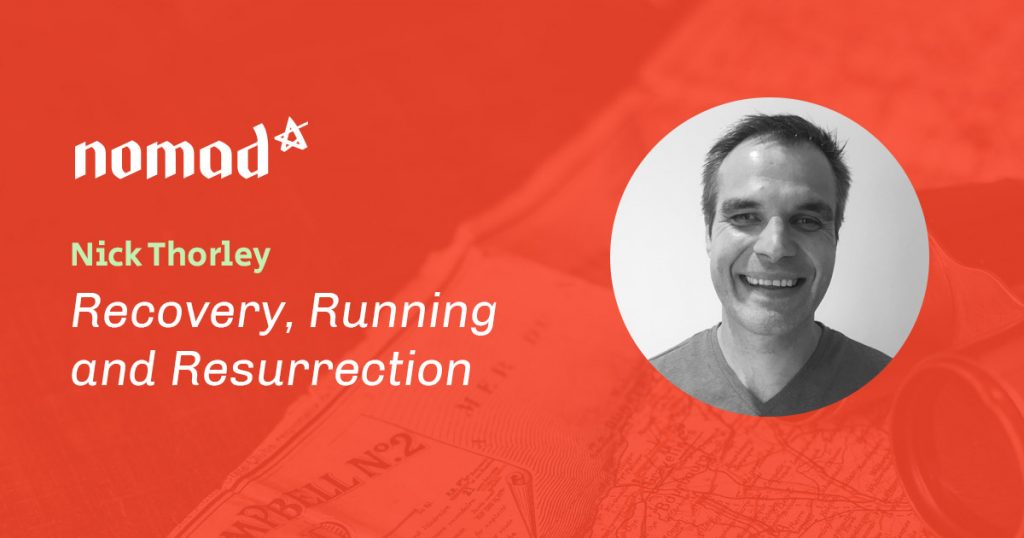 Image taken by Tim Nash. Used with permission.
For more information about recovery from sex addiction visit the Paula Hall website, and the Laurel Centre which she founded.