Author, speaker and activist Brian McLaren knows a thing or two about navigating an evolving faith. He was raised in the fundamentalist Plymouth Brethren tradition, but is now a passionate advocate for "a new kind of Christianity" – just, generous, and working with people of all faiths for the common good.
He also knows a thing or two about raising children, with four of his own, grandchildren, and he's the author of the children's book Corey and the Seventh Story.
So he seemed like the perfect person to talk to about how to raise your children in the faith, when you're not sure where your faith's at.
It's a must listen for anyone raising children, or who knows someone who's raising children, or who was once a child themselves!
Interview starts at 17m 1s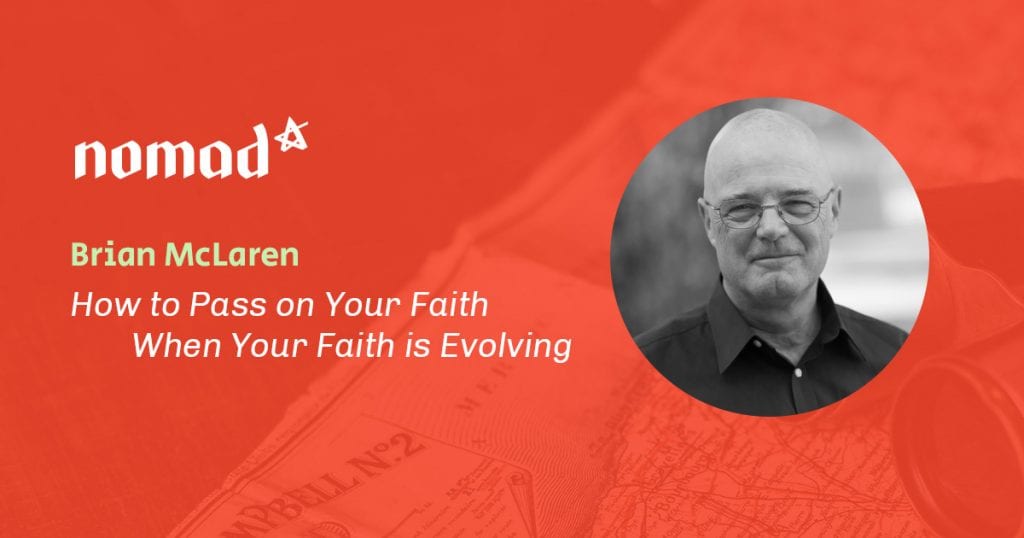 ---
BOOKS
The Great Spiritual Migration: How the World's Largest Religion is Seeking a Better Way to Be Christian
QUOTES
"It really is a very harmful statement – that many of us were taught – that the Bible is so simple, a child could understand it. That just shows that the grown-ups don't know what they're talking about; they don't understand it."
"We have to make sure every question is allowed. And one of the things I think we can do for our children that is honest and good is when they ask us a question, before we give them our answer, to ask them what they think about it. And show them that we respect them as members of the interpretive conversation."