Cynthia Bourgeault is a mystic, priest, and author, who is committed to teaching and spreading the recovery of Christian contemplative practices. So she's the perfect guide for nomad's ongoing exploration of contemplative practices.
She's been a long-time advocate of the meditative practice of Centering Prayer, and so that's what we quizzed her on.
After the interview, Nomad hosts Tim Nash and Nick Thorley reflect on their own relationship with prayer – pre and post-deconstruction – and ponder what place Centering Prayer might have in their evolving faith.
Interview begins at 14m 30s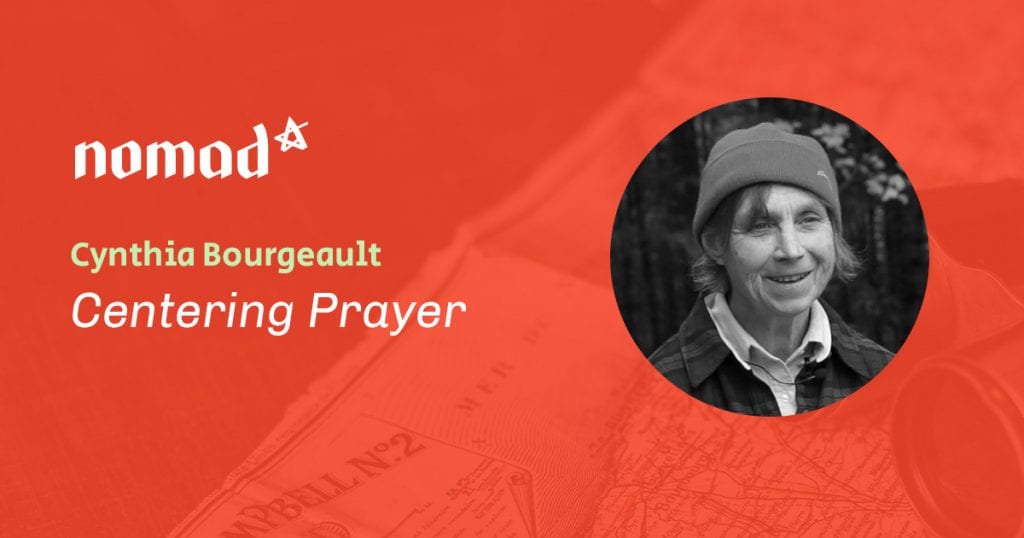 ---
BOOKS
The Heart of Centering Prayer: Nondual Christianity in Theory and Practice
QUOTES
"In centering prayer, you don't have a focal point for your attention – you're not focussing on the breath or on a word or on an image of God. We do use a word in centering prayer to help release thoughts when we get stuck with it. But it sort of serves the function of a windshield wiper on car – it just helps sweep the screen clean. It's not something to focus on; it's not something you replace a thought with."
"A lot of people think that belief and trust are synonymous – they're not, they're wildly different. Belief is signing on the dotted lines to rational or irrational premises. Trust is a basic attitude of opening to life, being able to go through it – not like a little turtle with your head drawn into your shell, but like a turtle full out basking on log on a sunny day."