Catholic theologian and priest, James Alison joins us on the show to discuss scapegoating. It's a word we're all familiar with, but as James explains, it's through the violence of the scapegoating mechanism that civilisations are built. And, it is through the scapegoating mechanism that the cross heals. It's a fascinating way of understanding the atonement, especially for those of us disillusioned with models of atonement that require a violent God. So tune in for a truly mind bending and inspiring conversation.
Interview begins at 18m 43s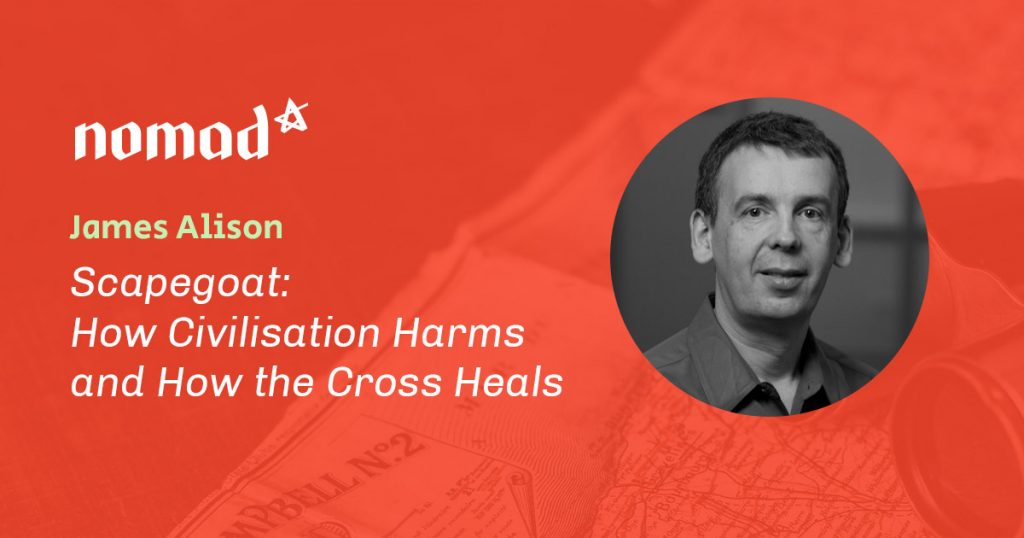 Image provided by James Alison. Used with permission.
---
BOOKS
Jesus the Forgiving Victim: Listening for the Unheard Voice
QUOTES
"In any society, in fact we have learnt that our default is the same: there comes a moment in the frenzy of 'all against all' when – if we're lucky – mysteriously it turns into an 'all against one.' And no one can quite tell why. No one can tell who's going to get it. But somebody does."
"What we have in the crucifixion is God saying: 'I will come into the midst of your game – I will enter that place of shame, of agony; the place where you cast out other people; the place which the accuser has set up (the accuser being the whisperer behind the lynch) – and I will undo his power by showing that it's the innocent one that you have killed…What does my love look like? My love looks like my stepping into that place so as to get you out of this bloody scratched disc going round and round and round and playing the same bloody game.' This is not a non-violent understanding of the crucifixion. You couldn't have a non-violent understanding of the crucifixion. But it's an understanding of the crucifixion which attributes no violence to God."