Martin Newell is a catholic priest who has been arrested over twenty times. His crimes range from criminal damage, trespass, and burglary, for which he has been to prison several times.
All of this has been the result of Martin's non-violent protests against the arms trade and more recently the government's inaction on the climate crisis. He believes that now more than ever we need to resist the rules and authorities, as the future of the planet is at stake.
Not only this, but Martin has formed a community with destitute asylum seekers.
So we ponder the questions, when is it right to say no to the rulers and authorities? Would we go to prison for our convictions? And how would we go about modelling a community that points to the world to come?
Interview begins at 11m 1s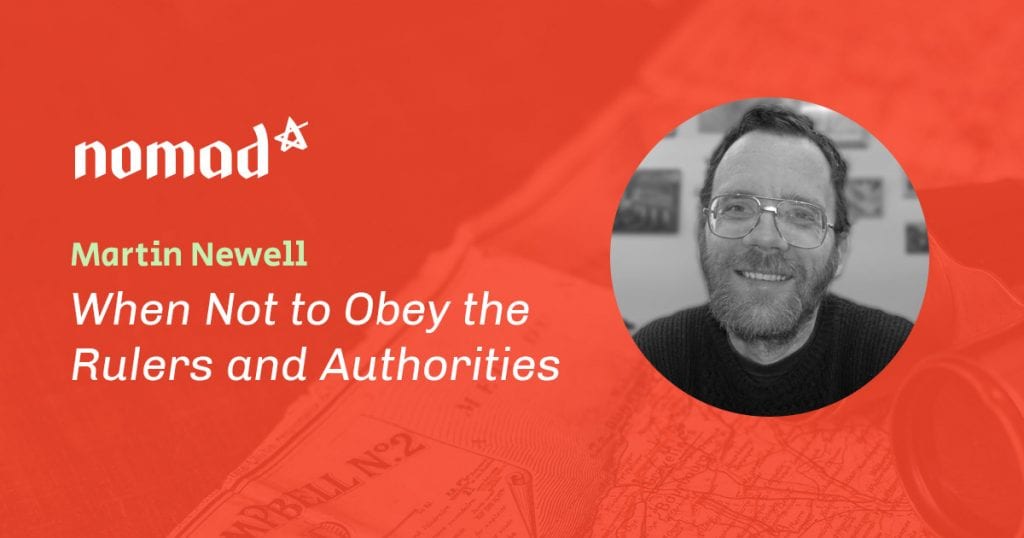 Image provided by Martin Newell. Used with permission.
---
WEBSITE
QUOTES
"Poverty, chastity and obedience are disciplines in relation to power, sex and money. And all of us need to engage with those disciplines, I think: obedience to God, chastity in whatever our life situation is, and poverty – at the very least I try to live simply so that others may simply live."
"As a Christian, for me it's not about avoiding the suffering of the world, but about putting ourselves – as Jesus did, as God did in Jesus – putting ourselves in the middle of it in order to try and bring some kind of redemption to the world."