Cop26 is a gathering of world leaders, meeting this November in Glasgow to review agreements to reduce carbon emissions. While the meeting was being confirmed, the Young Christian Climate Network planned a relay pilgrimage from Cornwall to Glasgow.
In this podcast Rachel Mander talks to us about what's at stake in this historic gathering, about faith and activism, about how poorer countries are being pushed into debt to the bigger carbon emitters, and about the trials and joys of the political pilgrimage.
After the interview, Nomad hosts David Blower and Anna Robinson have a conversation about how Rachel's experiences might inform their own activism and faith journeys.
Interview starts at 22m 06s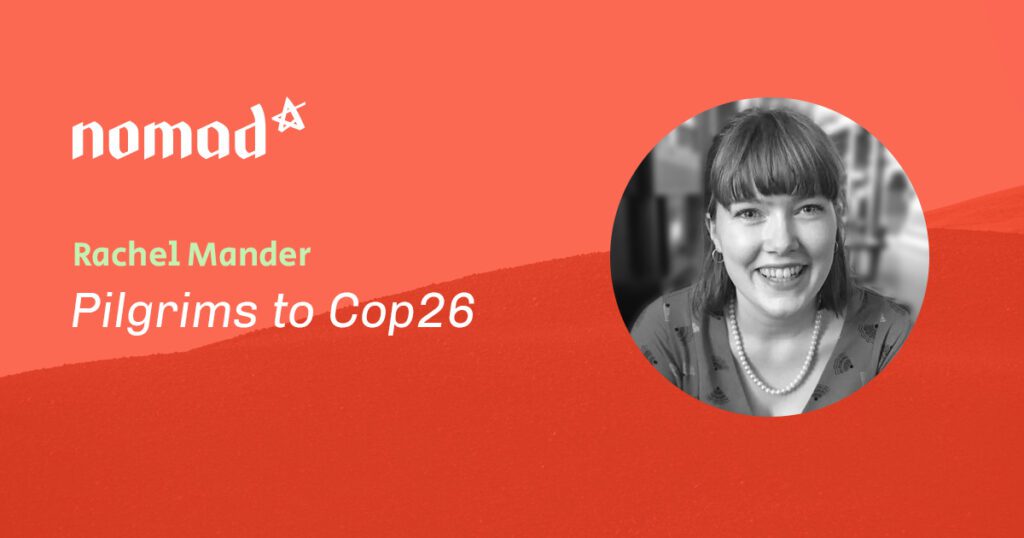 ---
RESOURCE
Young Christian Climate Network
Climate Justice event with Rowan Williams and David Benjamin Blower
The Future We Choose – Christiana Figueres & Tom Rivett-Carnac
MUSIC
The closing music is Gentle Strong by David Benjamin Blower
QUOTES
"I never want to say it's too late, because this isn't a binary situation. Climate change isn't binary – it's just a matter of degrees. And so, we want it to be better rather than worse, but it's never a line that's crossed that's too late."
"I think it's a good instinct to always be a bit wary of anyone saying, 'this is the only place where this decision can happen,' or 'these are the only people who can make a difference.' That's just not true. At the same time, I find it difficult to be cynical without it leading to paralysis. And so I have decided – at least for myself – that my responsibility is being faithful to what I believe is right, and the outcomes are kind of beyond me. And that's okay."
"I think there's value in doing what's right even when it isn't effective."
"It's action that builds community, but it's community that sustains that action."