In this episode vicar of St. Martin-in-the-Fields Church at Trafalgar Square, London and professor of Christian ethics at King's College, Sam Wells shares his belief that to live well is to improvise well. He defines improvisation in the theatre as "a practice through which actors seek to develop trust in themselves and one another in order that they may conduct unscripted dramas without fear." And that, he believes, is how we should approach life. Building trust, overcoming fear, conducting relationships, and making choices – all without a script. The Bible therefore is not a 'script' but a training school that shapes our habits and practices. And living well is "faithfully improvising on the Christian tradition."
It's a fascinating and inspiring conversation that brings to life Christian ethics.
Interview starts at 16m 30s.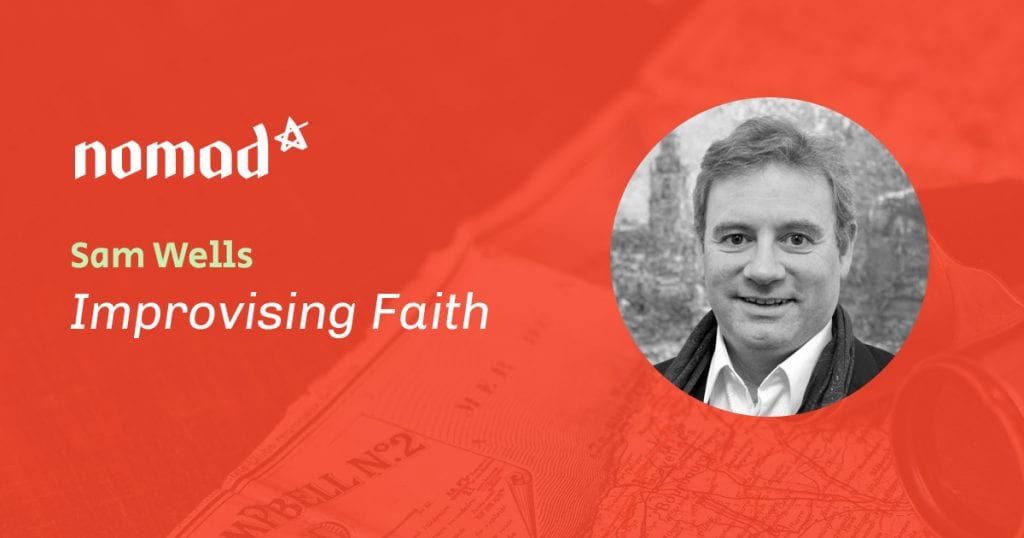 ---
BOOKS
Incarnational Mission: Being with the World
A Future That's Bigger Than The Past
Face to Face: Meeting Christ in Friend and Stranger
QUOTES
"None of us chose to be born. We can't approach God or the state with a sense of, 'I bought this life for big money and I want my money's worth.' We can adopt that attitude, but it's nonsense. All of us are lucky to be here. We never knew there was such a thing as existence before we came out of our mother's womb. It's grace. It's a wonderful sense of joy and grace. And it seems to me during this time of captivity – as it were – our role as churches and as individual Christians is to cultivate a sense of abundance rather than scarcity; a sense of the wondrous things in life that are still true and we're more aware of, rather than the conventional things in life we've been deprived of."
"Re-incorporating is a huge statement of abundance – that we have always got far more resources than we usually think of. Because we're always looking for the new and the clever, we neglect what we've already been given."
"To concentrate on ethics as simply dilemmas – as crises of decision – is to find yourself in the cave and say, 'What do we do?' without recognizing that how you resolve a situation is based on years of formation of character and training."