This year we're bringing you an Easter reflection, with a twist. Rather than asking Christians to reflect on their own festival, we thought it'd be more interesting to ask people from other faiths and none to reflect on the symbolism of Easter. A great way to learn about other religions, we thought.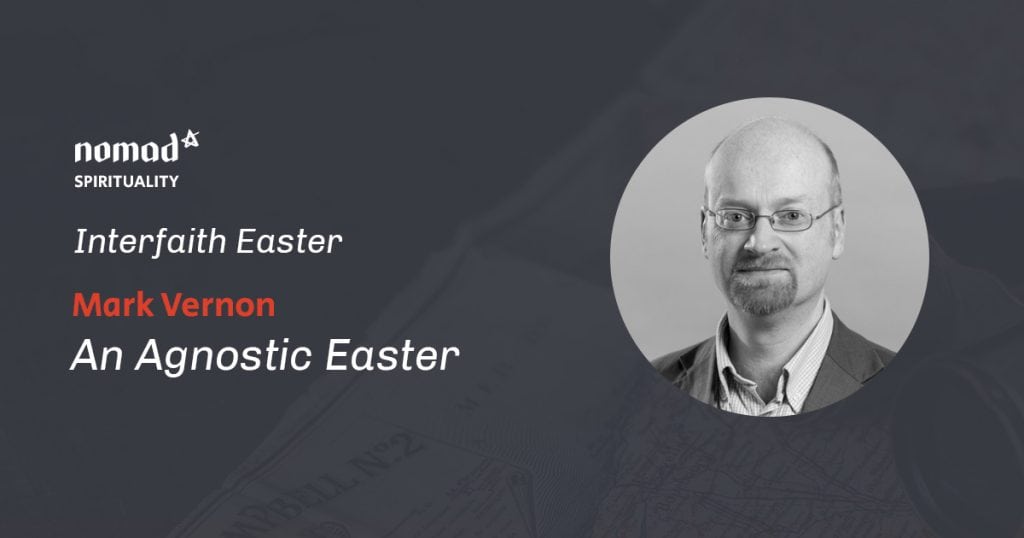 Image provided by Mark Vernon. Used with permission.
We're easing you in gently with Mark Vernon. Mark used to be an Anglican priest, but he now considers himself an agnostic. So buckle up for an Agnostic Easter…
If you want more from Mark, then get hold of the excellent How to Be An Agnostic.