Ann Morisy is a community theologian, community worker and author who has researched and written on everything from the spirituality of public transport, through to the spirituality of ageing. Her works draws on a wide range of research and influences, including sociology, political science, economics and theology.
We ask Ann whether in these increasingly troubled times, her community work and research are leading her to hope, what can get in the way of our discovery of hope, and what a genuinely hopeful Church looks like?
Interview starts at 17m 2s.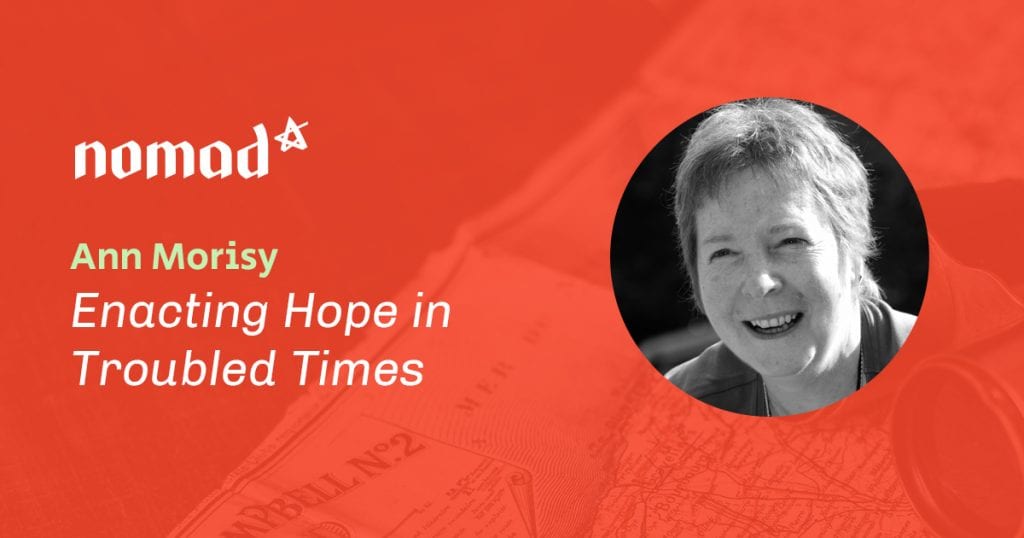 ---
BOOKS
Bothered and Bewildered: Enacting Hope in Troubled Times
Beyond the Good Samaritan: Community Ministry and Mission
Journeying Out: A New Approach to Christian Mission
QUOTES
"I'm of a generation that grew up with the presumption that it was normal for things to get better. And yet I think we've possibly got the first generation who are perceiving that their future will be less good than it has been for people in the past. That's actually something that is really important to me about how generations provide for each other. Because if we unhitch a commitment to future generations simply by being preoccupied with the now and our own needs and desires, then that really is a measure of just how messed up the species is."
"I think a healthy religious environment can only ever be temporary; that decay is part of the story of existence. So, what is healthy will always decay, which is why accountability is so important."
"I'm late to come to joy as being a powerful, transformational phenomenon. Joy is something quite profound. And you can't guarantee it, it is not to be managed – cause if it's been managed and manipulated, it's something less than joy. And that joy really can only come from encounters with others. Joy is not a solitary thing. Something might come close with solitude. But joy, I think, is a relational phenomenon. And I think that our churches at their best are places which can multiply joy because of the acceptance of everybody's contribution."