Merry Christmas to One and All from Nomad Podcast.
In this devotional episode, Fr Azariah France Williams recalls the story of Viraj Mendis, who sought sanctuary in the UK from Sri Lanka. He lived for several years in a room in the Church of the Ascension, in Hulme, Manchester, being protected by the community. In 1989, the police raided the church and he was forcibly deported.
This episode also features the poet and artist Steve Beal. And David Benjamin Blower performs the medieval traditional Christmas carol, Coventry Carol.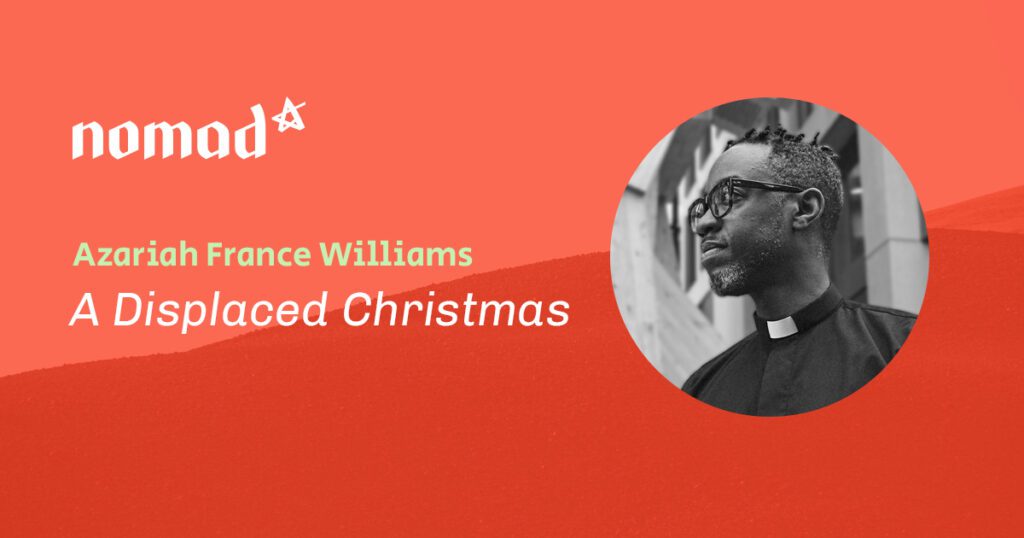 ---
WEBSITES
QUOTES
"The church…should be a place of home and a place of safety and a place of sanctuary."
"When we own our convictions, when we take that step of faith, and when we feel that there's nothing and no one for us, that is just the moment which proceeds another community; that is just the moment that proceeds a sense of 'tribe' gathering around."
"It's far easier to be fearful, to hide, to privatize our angst, our trauma; it's far easier to hide. But actually to speak up, to step out, to step up – initially there is the fear of what you're encountering and what you're challenging. But then behind that, there's a whole community of people for whom you will spark something within."
"That sense of 'God with us' as companion, when we today feel that we are judged by what we can produce – that we are just a number and not a name – that particular person at that particular point in history says that God is with us and that's all that matters. Our matter matters to God and that's all that matters. We can be. We can breathe."