Danielle Shroyer believes that more than any other idea, the doctrine of original sin has "slowly eroded our understanding of our relationship with God". Not only that, she believes it is unbiblical, and was rejected by Judaism and many Christian traditions, such as the Eastern Orthodox Church. So we ask Danielle how she understands sin, separation, and our relationship with God. Her answer? Original Blessing.
Interview begins at 11m 56s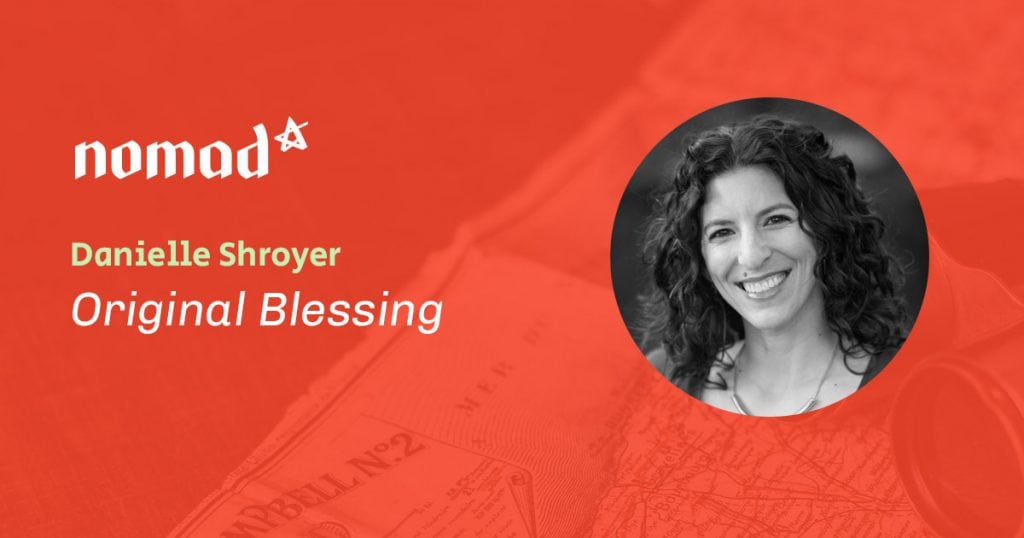 Image provided by Danielle Shroyer. Used with permission.
---
BOOKS
Original Blessing: Putting Sin in Its Rightful Place
QUOTES
"I think what Jesus defeated on the cross primarily – first of all – is death. All of the Easter celebrations that the early church had was centred around the idea that in Christ, God defeated death and that we are now given life because of it. And to devolve that into just forgiveness of sins feels like we're really downshifting from how big of a story life and death is, and Easter is. I have to admit that I am always very skeptical of people that say that they know what the cross means. I feel that I've been thinking about it heavily for 30 years, and the more I think about it, the more it means. So, when somebody can say in one sentence what the cross did, that's just not right."
"If you really acknowledge the goodness in people, you can just see their faces being so receptive and grateful for that. And when you show in the way that you live or in the way that you explain things to that person how that has to do with this connection that we all have to this higher power – this God, this spirit in the world that is life-giving and generous and good – then we end up all kind of on the same page. It's an act of togetherness rather than, 'There's something seriously wrong with you, and until you acknowledge it, you're going to go to hell.'"