Political theologian Stephen Backhouse believes that the earliest Christians tended to see patriotism as a vice – a temptation to guard against. Now it seems most Christians assume it is a virtue. Many of us, for example, don't think twice about asking God to Save the Queen or Bless America.
So we ask Stephen whether the gospel is good news for our nations, what it means for a follower of Jesus to be a good citizen, whether we should be a blessing to our nation, or an unsettling presence, and how we should respond when loving our nation rubs up against our call to love our enemies.
After the interview, Nomad hosts Tim Nash and David Blower reflect on Stephen's ideas and wonder how they might shape their own evolving faith.
Interview begins at 12m 28s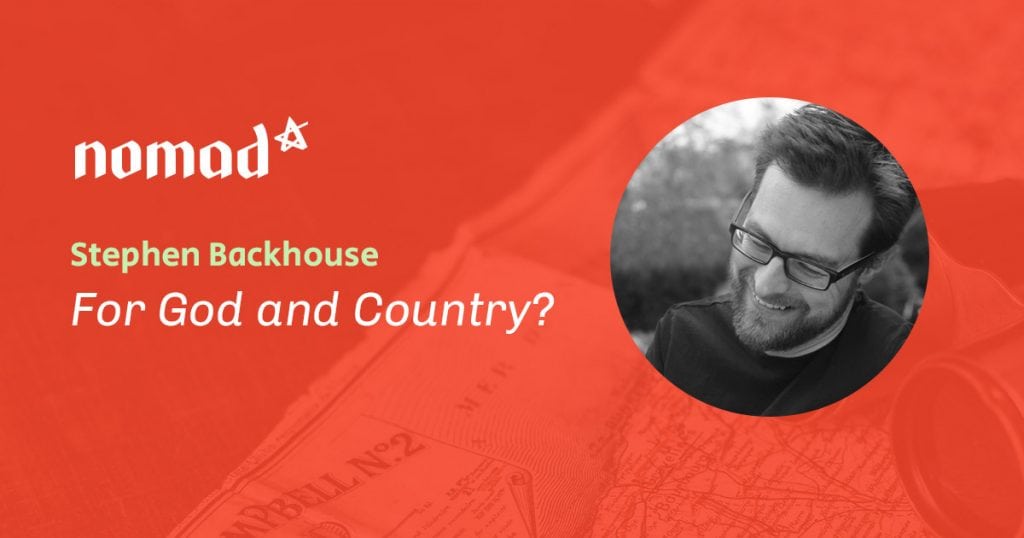 Image provided by Stephen Backhouse. Used with permission.
---
BOOKS
Essential Companion to Christian History
WEBSITE
QUOTES
"The trajectory of nationalism is always trying to find smaller and smaller groups – it's tribalism. So, you're always trying to reduce the amount of people that you have to be allegiant to. It's the logic that, 'I need to be around people that look like me and sound like me as much as possible,' which is not actually a unifying trajectory. It almost by definition means you're constantly trying to define who doesn't count for you."
"The early Christians saw patriotism as a vice to be guarded against. Now, Christians see it as a virtue to be embraced…a lot of the beating heart of discipleship in the New Testament is actually retraining people to not consider their national allegiance to be their primary allegiance anymore."