We chat with professor, researcher and clinical psychologist Dr. Lisa Miller about her fascinating research into the benefits of spirituality.
Dr. Miller's groundbreaking research has revealed that humans are universally equipped with a capacity for spirituality, and that our brains become more resilient and robust as we engage with healthy spiritual beliefs and practices.
After the interview, Nomad hosts Tim Nash and Nick Thorley talk about out how Dr. Miller's research fundamentally challenges the evangelicalism they inherited, and how through their faith deconstruction the spirituality that has emerged is very similar to the one Dr. Miller is advocating. They also ponder what Dr. Miller's research means for how they pass spirituality onto their children.
Interview starts at 17m 12s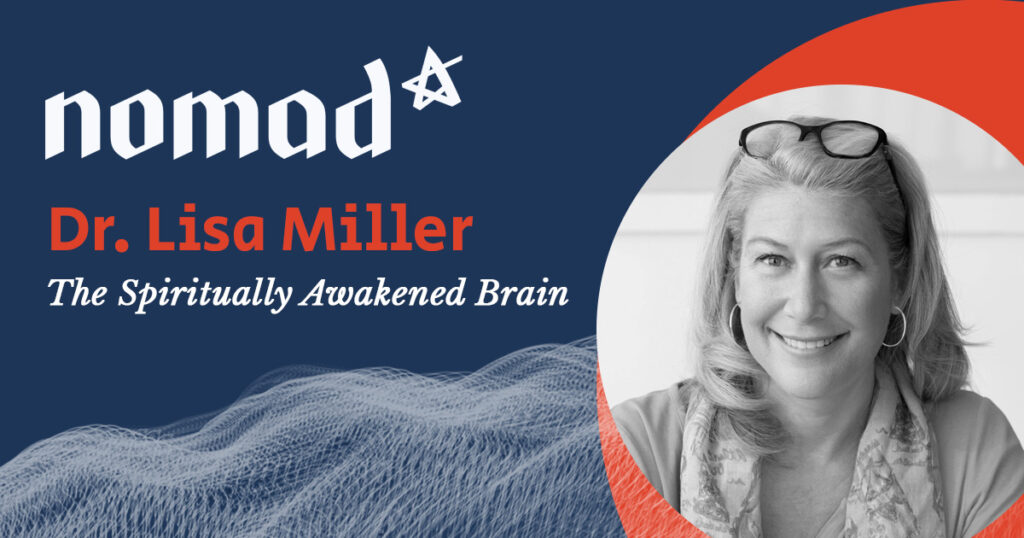 ---
WEBSITE
BOOKS
The Awakened Brain: The Psychology of Spirituality
The Spiritual Child: The New Science on Parenting for Health and Lifelong Thriving
QUOTES
"Use the knock at the door: Depression is an invitation to do the most important work of your life."
"Love of neighbour is a sacred act. How we treat one another. Prayer on Earth. Spirituality in action."
"Religion is an extraordinary carrier – the prayers, the ceremonies, the texts all strengthen natural spirituality when transmitted through someone who 'walks the walk.'"
"We are built not to ask narrowly 'what do I want out of life and what does society need to become?' but rather to be in relationship with the deeper Source in and through life and ask, "what is life showing me now?'"