In many ways, Nomad has been quite an intellectual journey. And as much as we love some good old fashioned theological cut-and-thrust, we've increasingly aware that if this journey is going to be sustainable, it's got to be an holistic one. So each month we'll be producing Nomad Devotionals, through which we'll be experimenting with readings, prayers, liturgies and songs. We're making the first one free to everyone, so you can decide whether you're interested in joining us on this leg of the journey. If you are, then head over to our Patreon or PayPal membership pages and make a small monthly donation.
This devotional was made with help from Rabbi Margaret Jacobi from Birmingham's Progressive Synagogue; theologian and urban gardener Sam Ewell; and Brian McLaren, who kindly gives the benediction. The song Hallelujah Sing Exulting was adapted from an old hymn by Martin Gensichen (1879-1965). All other music is by David Benjamin Blower. The song Come Holy Spirit is Public Domain (as is Hallelujah Sing Exulting).
Devotional begins at 14m 17s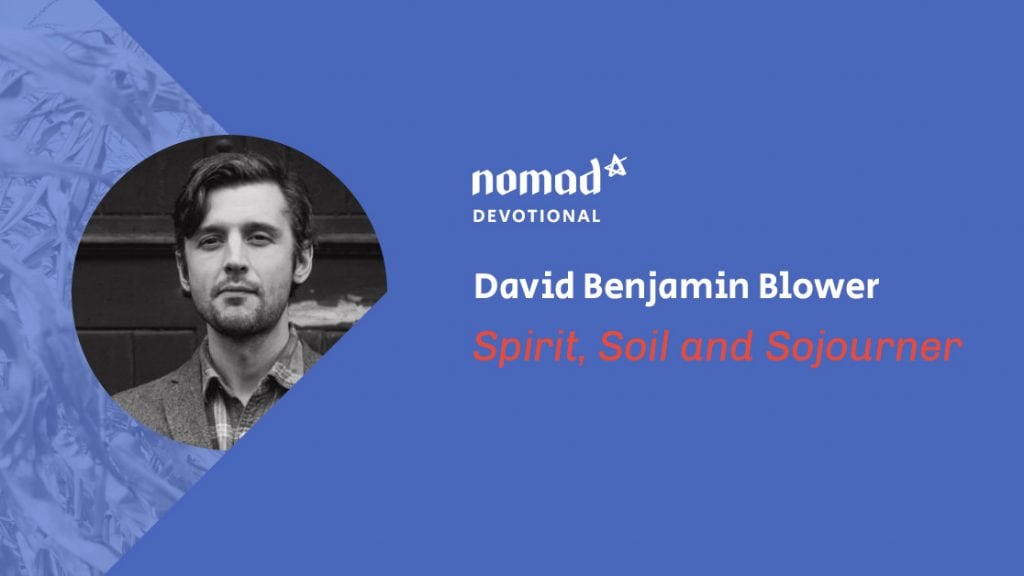 Image used with permission.
---
QUOTES
"There are two aspects to God and one of them is that awesome aspect that you can see in the amazing nature of creation and in that story of the revelation at Mount Sinai but also there's the aspect of God which perhaps is embodied in the shekhinah idea of God being very near to you and sustaining you, helping you through life."
"Because the new creation is breaking in, we live in this new age. Jesus has been raised, he's the first fruits of a new creation, he's been present with us, he leaves us with a spirit. And so what it means to be led by the spirit is, wherever we are…we get to garden with God."