In many ways, Nomad has been quite an intellectual journey. And as much as we love some good old fashioned theological cut-and-thrust, we've increasingly aware that if this journey is going to be sustainable, it's got to be an holistic one. So each month we'll be producing Nomad Devotionals, through which we'll be experimenting with readings, prayers, liturgies and songs. We're making the first one free to everyone, so you can decide whether you're interested in joining us on this leg of the journey. If you are, then head over to Patreon and donate $5 or more a month to gain access to future Devotionals (as well as bonus interviews and post-interview reflections).
Make sure you let us know what you think of this and future Devotionals on the Patreon Forum, as like everything Nomad does, your input will shape this shared journey.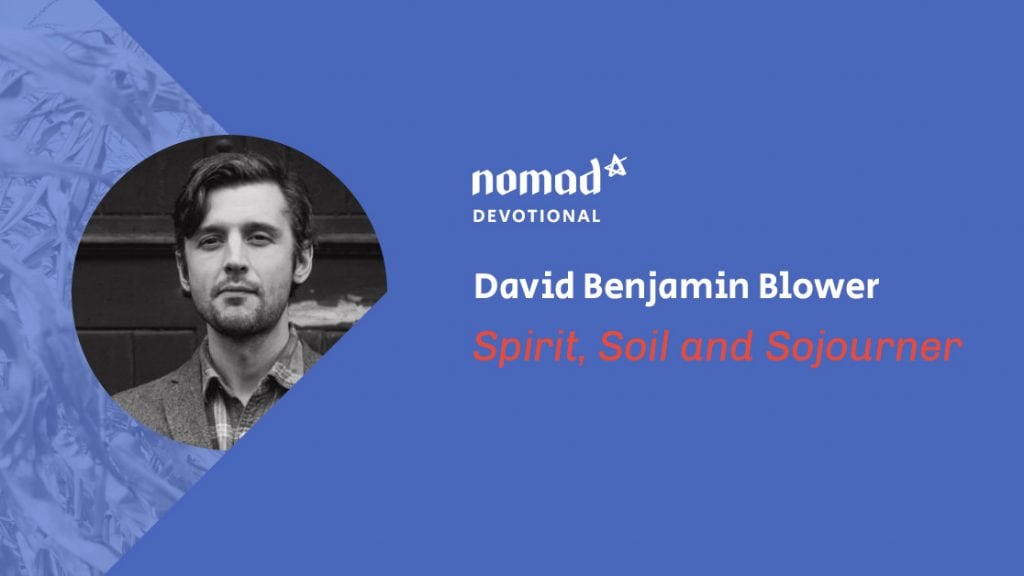 Image used with permission.
This first devotional was made with help from: Rabbi Margaret Jacobi from Birmingham's Progressive Synagogue; theologian and urban gardener Sam Ewell; and Brian McLaren, who kindly gives the benediction. The song Hallelujah Sing Exulting was adapted from an old hymn by Martin Gensichen (1879-1965). All other music is by David Benjamin Blower (all rights reserved, and all that). The song Come Holy Spirit is Public Domain (as is Hallelujah Sing Exulting), so please help yourself.
---

If this devotional has whetted you appetite, then you're in luck as there's plenty more to come. In the mean time, check out David's back catalogue on bandcamp. I would particularly encourage you to get yourself a copy of Welcome the Stranger, and The Book of Jonah, and the accompanying book Sympathy for Jonah.