Professor Thomas Oord has spent years wrestling with the problem of evil. Why, if God is all powerful and all loving, is there so much evil in the world? This question has brought Thomas to the edge of his faith. In recent years, though, he has begun to consider a radical solution. Perhaps God can't stop evil? As shocking as this sounds, Thomas is careful to show how biblical this idea is, and just how much it looks like Jesus. Tune in for a mind bending episode!
Interview begins at 11m 21s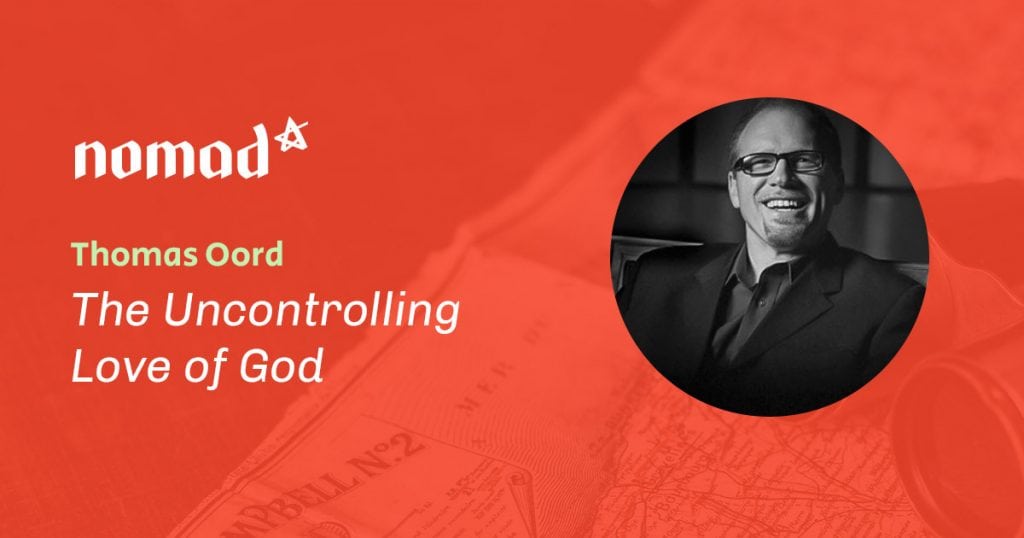 Image provided by Thomas Oord. Used with permission.
---
BOOKS
The Uncontrolling Love of God: An Open and Relational Account of Providence
God Can't: How to Believe in God and Love after Tragedy, Abuse, and Other Evils
QUOTES
"If God really didn't want something and God had the power to stop it – to prevent it – then God should do so, if God is perfectly loving. And so this idea of saying 'God won't stop evil' ends up making God ultimately culpable for failing to prevent it. And so I've come to believe that we need to take the next step and say that God really can't stop evil."
"Open theology says that God cannot foreknow the future in its entirety. It says that God experiences time somewhat like we do. And that means that the future is really the future for God. And God can't know with absolute certainty what will actually occur in the future because that is not yet knowable. God knows everything that's happened in the past, God knows everything that's happening in the present, God knows all the possibilities for the future. But until those possibilities become actual, God can't know them as actual."