Georgia May's parents had an open-door policy. Literally. Most of the time the front door of their home was left open, so that people would feel welcome at any time. Consequently, Georgia grew up with a house full of people who's didn't feel they had a family of their own. This radical approach to hospitality led to many lives being transformed. But Georgia also knows first hand what can happen when radical hospitality goes wrong. So we ask her, when is radical too radical?
Interview begins at 9m 14s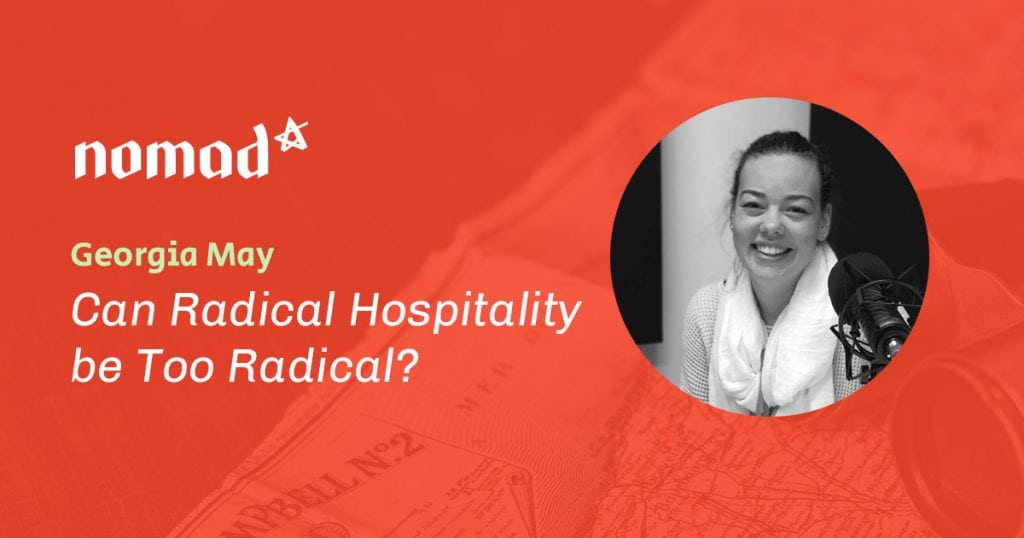 Image by Tim Nash. Used with permission.
---
QUOTES
"I just love polarities. I think we live in a world that is so hooked on seeing everything through a binary lens, that the idea that you could have a conversation about faith in a society where we're always trying to either avoid faith or kind of mash it into something that then loses the beauty of each tradition. I just think: amazing – come to the table, disagree and let's talk about disagreeing well, whilst also learning what scripture means to each of us."
"Radical hospitality is holding things in tension. Holding openness and boundedness in tension. And radical is too radical when you loose all sense of what boundaries are about. So, I think hospitality is too radical when you loose who you are in the process; when you are seeing boundaries as walls that just need to be removed. Cause then what happens is you're trying to welcome people into a space that you can't even define."