We live in a death and grief averse culture. Aided by modern medicine and the funeral industry, we've created an ever-increasing distance between us and our mortality. So we ask author of Awakened by Death Christiana Peterson what psychological and spiritual impact this is having on us, and how reclaiming a healthy relationship with our own mortality might help us live fuller and richer lives.
Interview starts at 15m 8s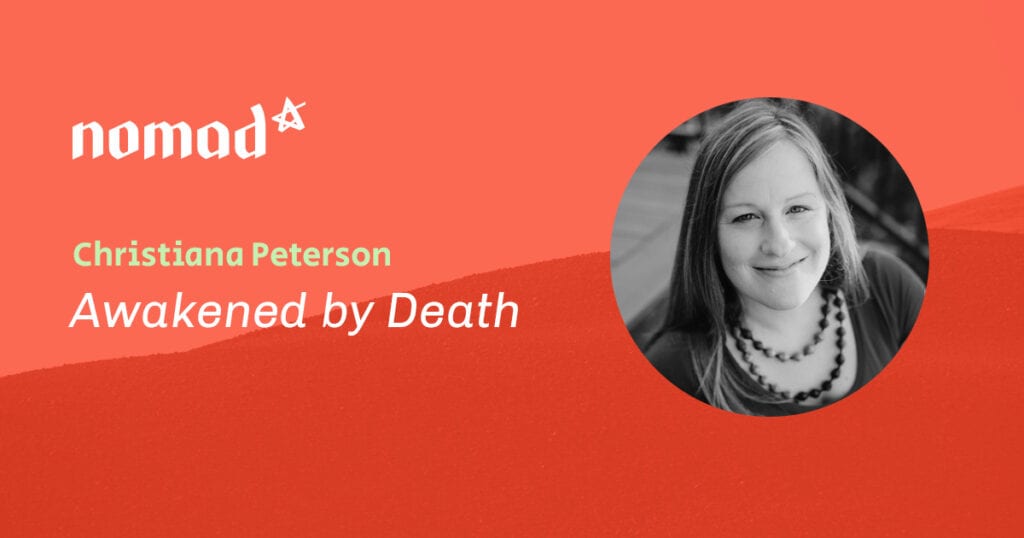 ---
WEBSITE
RESOURCES
Awakened by Death: Life-Giving Lessons from the Mystics
Mystics and Misfits: Meeting God Through St. Francis and Other Unlikely Saints
It's Ok That You're Not Ok: Meeting Grief and Loss in a Culture That Doesn't Understand – Megan Divine
Empathy vs Sympathy – Brené Brown
PERMISSIONS
Helen Dunmore, Hold Out Your Arms (25 May 2017) Counting Backwards: Poems 1975-2017 (Bloodaxe Books, 2019)
PUBLIC DOMAIN PODCASTS
In this episode we talked about a new series of public domain podcasts we're producing. If you'd like to support these, visit our fundraising page.
QUOTES
"A hundred percent of us are going to die and not acknowledging that causes us even more pain and suffering in the end."
"The fear of death becomes something that infiltrates our lives in ways we don't always recognize. For instance, with the environment, as we move further and further away from the way our food is made or from nature, then we become less willing to give up the things that are harming to the environment."
"Outsourcing death often has an effect on the way that we accept loss and the way that we grieve; that often times, maybe we limp through life without our griefs really being fully moved-through."