Well, this is it. After over six years of hosting, interviewing, music and creativity, David Blower is bowing out.
In his final episode Tim and David reflect on David's nomad journey, answer listener questions, and listen to some music. And, of course, talk about the Nah Box and signs of hope.
So raise a glass, wipe the tear from your eye, and enjoy a final hour in the company of DBB.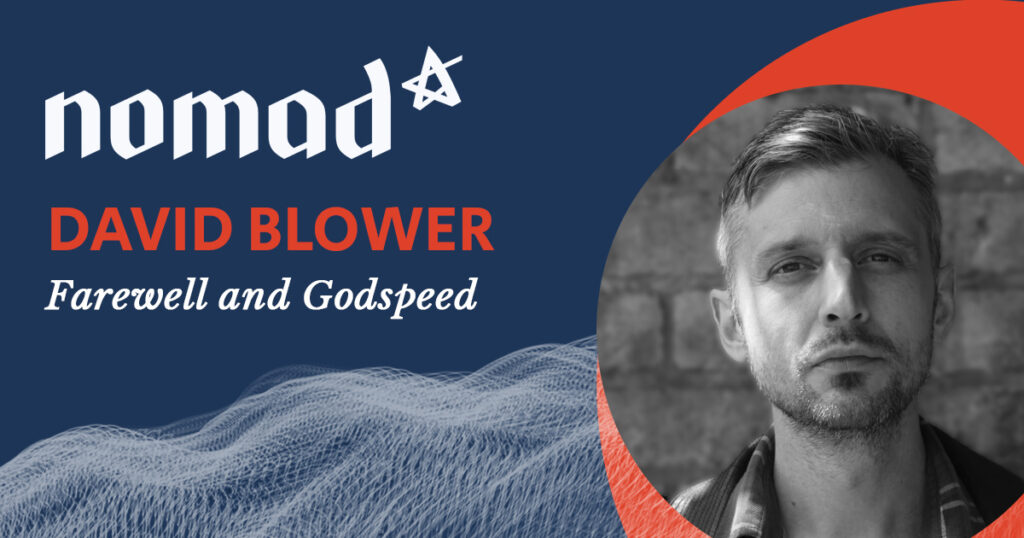 ---
WEBSITE
BOOKS
Sympathy for Jonah: Reflections on Humiliation, Terror and the Politics of Enemy-Love
MUSIC
SUPPORT
QUOTES
"If something didn't make any sense to me or just seemed wrong or what have you, then I didn't really overthink it; I just put it in the 'nah' box. I still do. I do it all the time."
"There's something to be had in just listening as you're surrounded by wonder all the time."
"I can never get away from the centrality of the constant work of humanizing my enemies and my opponents and those I think of wrong and those who are against me."