Here's the final part of our four-part Advent Devotional series. This time philosopher and theologian Elaine Storkey reflects on Advent in the context of those on the margins. Former Archbishop of Canterbury Rowan Williams finishes the Advent readings, and David Benjamin Blower closes things out with his unique style of music and songs.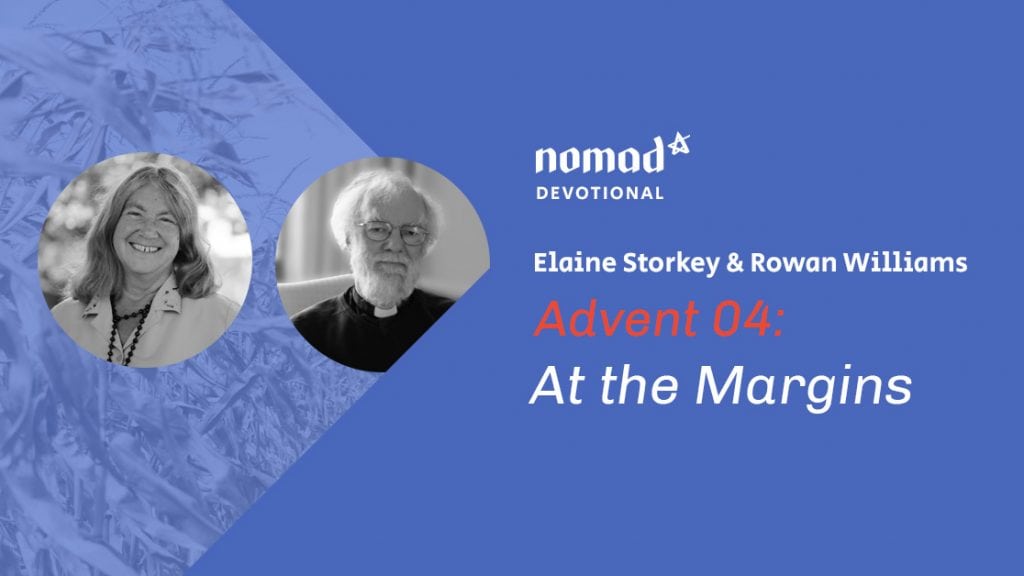 Images provided by SPCK and Magdalene College. Used with permission.
If you'd like more Devotionals from Nomad, then simply head over to Patreon, where a small monthly donation will give you access to a monthly devotional, and so much more!
And if it's more Advent reflections you're after, then remember you can still access the Christmas and Advent reflections we asked some of our favourite Nomad guests to send to us over the last few years, including Shane Claiborne, Greg Boyd, Nadia Bolz Weber, Krista Tippett, Phyllis Tickle and many others [warning: there's a lot less music and a lot more tomfoolery in these earlier reflections!].