Fr. Greg Boyle is a Jesuit priest, who in 1986 was appointed pastor of a church in one of the most deprived areas of Los Angeles, in a church that sat between two large public housing projects, which had the highest concentration of gangs in the country.
Amidst shocking levels of violence and murder (Greg himself buried some 229 young men), Greg slowly began to make connections with the gang members, and eventually established the largest gang rehabilitation and re-entry program in the world.
Needless to say, our conversation is overflowing with wisdom and challenge as Greg talks about the God he discovered on the margins.
Interview starts at 16m 12s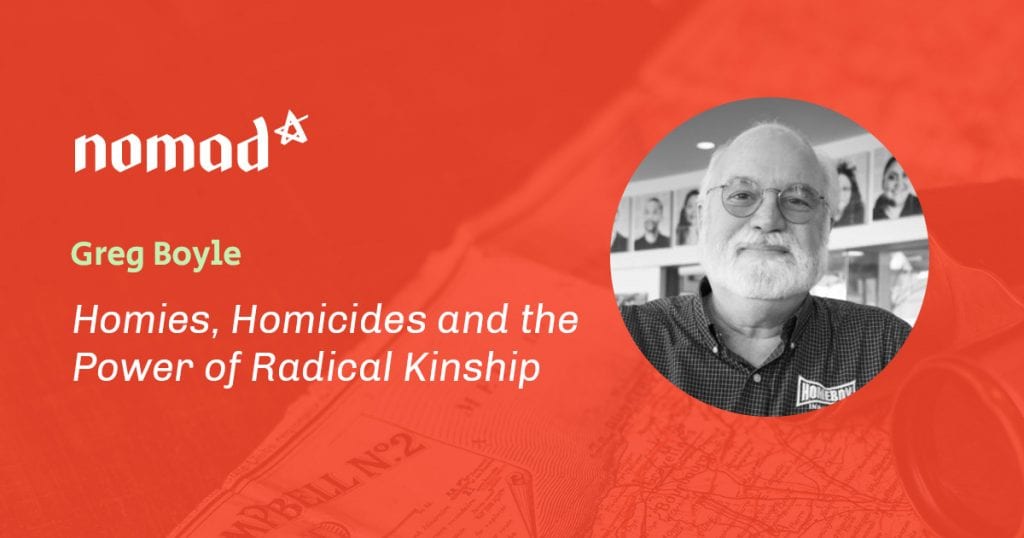 ---
BOOKS
WEBSITE
QUOTES
"I just find it peculiar of human beings that death is the worst thing that can happen to us, which seems pretty odd given the fact that it'll happen to all of us. And so I don't really get it, you know? For me, I really do have a weird sense of it's just like birth – we're all born and we're all going to die. And I don't find that a difficulty. Because you want to be anchored in the things that are more powerful than death, and you don't want to cling to anything."
"We don't want message. It's not about message and it's not about messenger. It's about cherishing. Can you let yourself be cherished and can you cherish? And once you do that, everybody's returned to themselves. And if that's not Christ, then I don't know what it is."