This is a conversation about the experience of the experience of spiritual abuse. Reflecting on their personal experiences, therapists Justin and Joy explore the impact of spiritual abuse, describing how they learnt to recognise it and what it was like to walk away from congregations they cared about deeply. They also share some of the healing and growth that has taken place as their lives changed and they began to recover and rebuild in different areas of their lives.
We have made this conversation public domain, so you are free to turn it into an episode on your own podcast. We ask that you don't edit the conversation, but please do feel free to add your own introduction and reflections. We also ask that you acknowledge Nomad Podcast.
Click on the download button to access the MP3 and WAV files, and guest images and bios.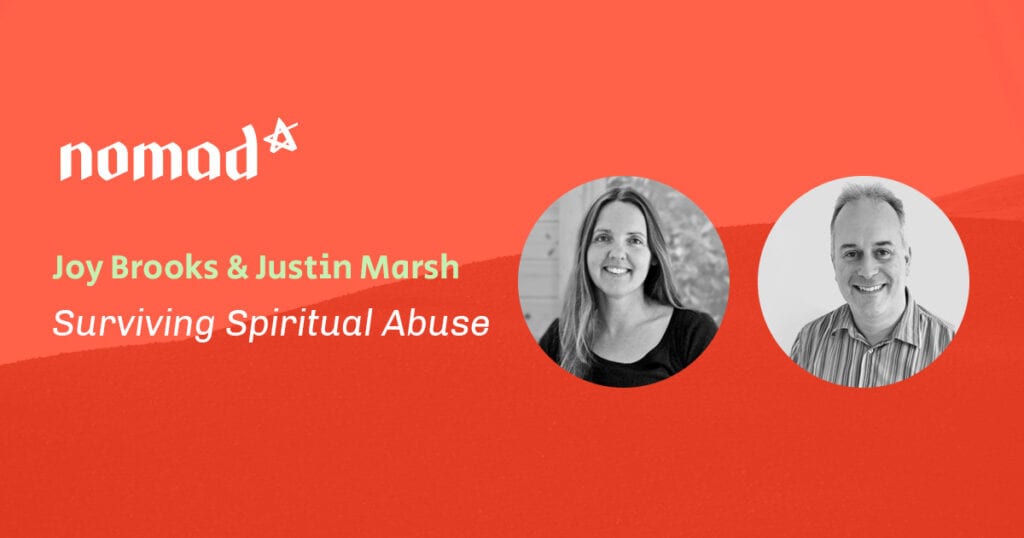 ---
QUOTES
"It's no longer about wanting to prove that something happened, but it's about wanting to bring something that feels so shameful into the light. And it's about wanting to reach out a hand to anyone else who might have been in, or is in that situation and say, 'You're not on your own.'"
"The thing that makes spiritual abuse over just a simple power dynamic is that there's an eternal aspect or an eternal dynamic to it, which is if you aren't obedient, you might not get as good a place in heaven, or you might run the risk of not making it, or there'll be some judgement attached to it. There's a sense of you're doing it not for the leader or for the church, but you're working for God. So, it's almost like the human leader is putting himself in the place of God and you can't really argue with a deity, can you? You can't really argue with God."
Click on the subscribe button if you'd like to be added to a mailing list to be kept aware of future public domain podcasts.