Apparently the vast majority of us feel uncomfortable talking about death, and haven't spoken to anyone about our end of life wishes. Buddhist, Jon Underwood thinks this is having a profoundly negative effect on our society. So he pioneered the Death Cafe movement where people gather together, drink tea, eat cake and talk openly and honestly about death.
Interview begins at 4m 19s
Sadly, Jon Underwood died suddenly the year after this interview. For more details visit the Death Cafe blog.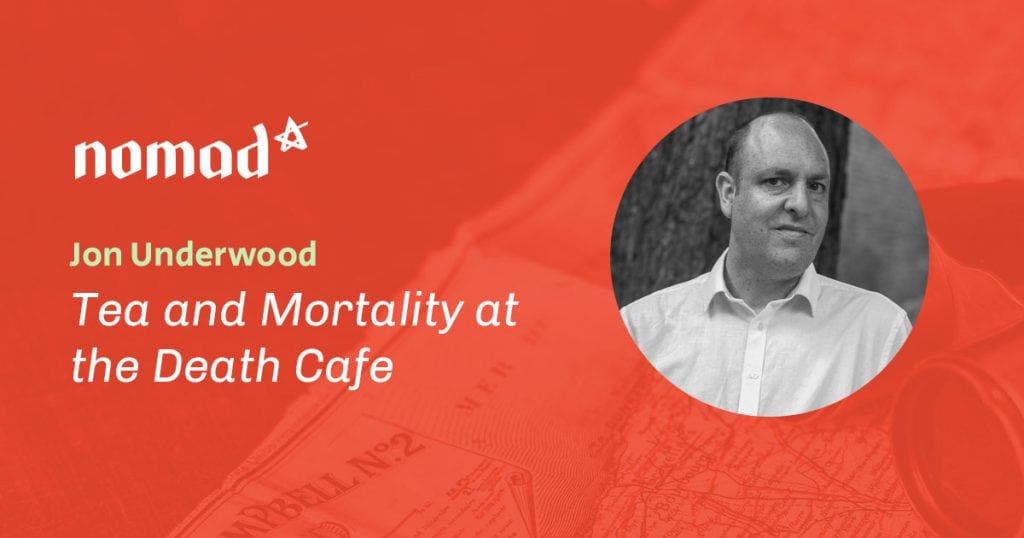 Image provided by Jules Barsky & taken by Dean Brannagan. Used with permission.
---
WEBSITE
QUOTES
"If you recognise that life is one day going to end you obviously recognise that…there's a limited amount of time left, that time is getting shorter and you don't know how long that period is. Life could end today…Death cafe doesn't advance any philosophy of how people should live their lives…but bringing death to mind can cause us to ask those questions."
"Death can shake us beyond cultural constraints and make us ask serious questions about what life is actually about."