Apparently the vast majority of us feel uncomfortable talking about death, and haven't spoken to anyone about our end of life wishes. Buddhist, Jon Underwood thinks this is having a profoundly negative effect on our society. So he pioneered the Death Cafe movement where people gather together, drink tea, eat cake and talk openly and honestly about death.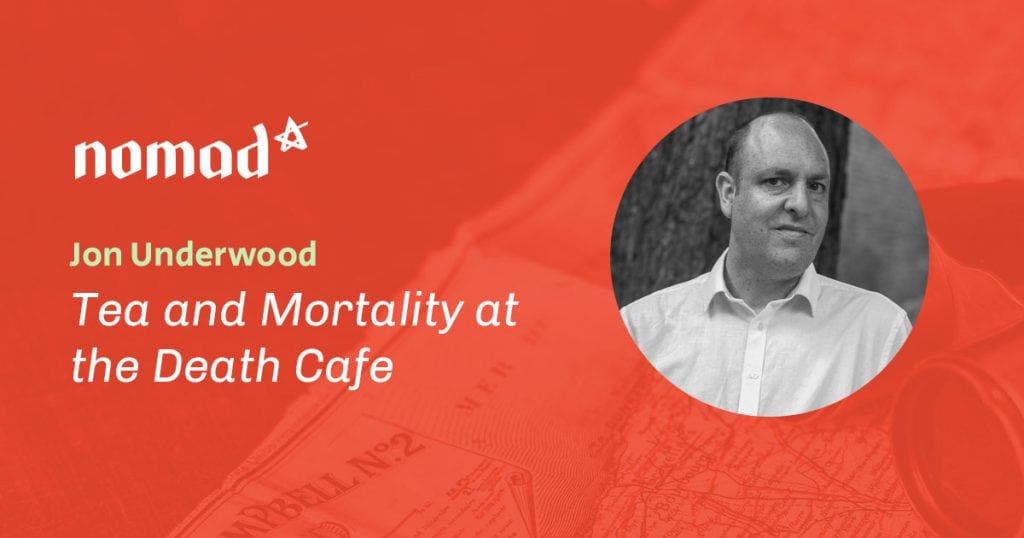 Image provided by Jules Barsky & taken by Dean Brannagan. Used with permission.

Check out the website for more about Death Cafe. And for more about Jon's other death related projects, check out his impermanence website.
Sadly, Jon Underwood died suddenly the year after this interview. For more details visit the Death Cafe blog.