The question 'who is God?' used to be the starting point for religious reflection, but increasingly spiritual seekers are concerning themselves with the question 'where is God?'. We ask historian, religious commentator and author Diana Butler Bass about her faith journey and how her shift from a vertical to a horizontal theology dramatically reshaped her faith and understanding of Church.
Interview starts at 6m 16s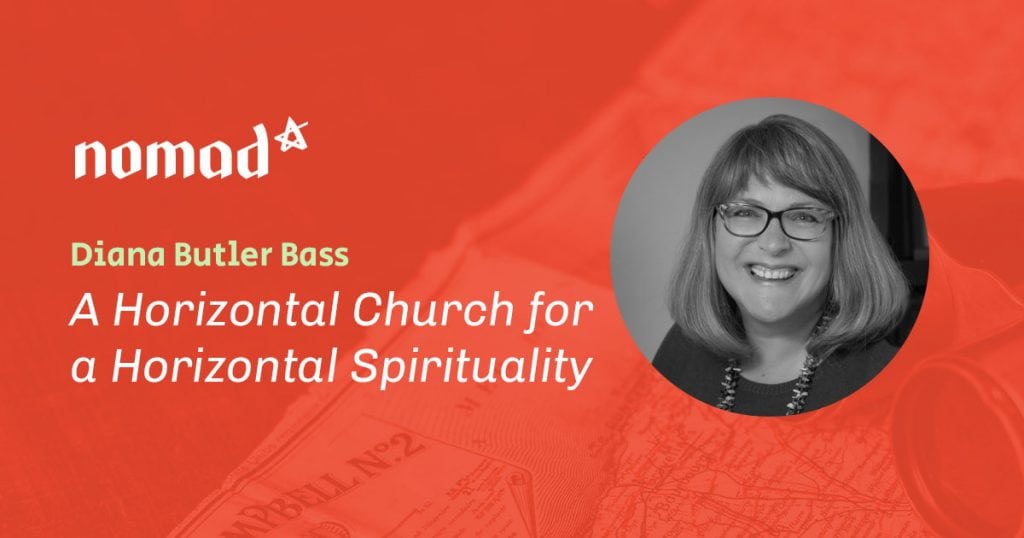 Image provided by Diana Butler Bass. Used with permission. 
---
BOOKS
Grounded: Finding God in the World-A Spiritual Revolution
Christianity for the Rest of Us: How the Neighborhood Church Is Transforming the Faith
A People's History of Christianity: The Other Side of the Story
QUOTES
"I was still hanging on to the shards of a universe that was structured vertically, which is that God lives in heaven, we're here on earth and the possibility of hell looms under our feet. And I think it's this vertical construct that so many people just don't believe in any more – science doesn't have anything to say about that – we've moved completely away from that in science; philosophy has abandoned the construct; and so theology is still sitting in this space where we're holding on to this ancient construct that may or may not be biblical – I actually think it was in the Bible more because of culture than it having any relationship to reality from God's perspective."
"I've relocated the idea of transcendence to the horizon. Rather than thinking of God's transcendence as up, I've started thinking of God's transcendence as just beyond our sight lines. And so, that idea of a horizon, being a horizon of faith, is very powerful – that we live in a sort of horizontal landscape where God is both close and God is far away but God's distance is not such that we have to get in a rocket ship to get to God but instead we just keep moving towards the horizon – and then there's that mystery, of course, that the horizon always moves the closer you get to it."