Is faith based purely on belief, and a strong faith holding to those beliefs with certainty? If so, what happens when our beliefs evolve and shift? Prof. Peter Enns believes that we've misunderstood the nature of faith, and it is actually trust rather than certainty that lays at it's heart. And it is this trust that can withstand the inevitable uncertainties, questions, and doubts that come our way. So tune in for a really engaging conversation.
Interview starts at 8m 50s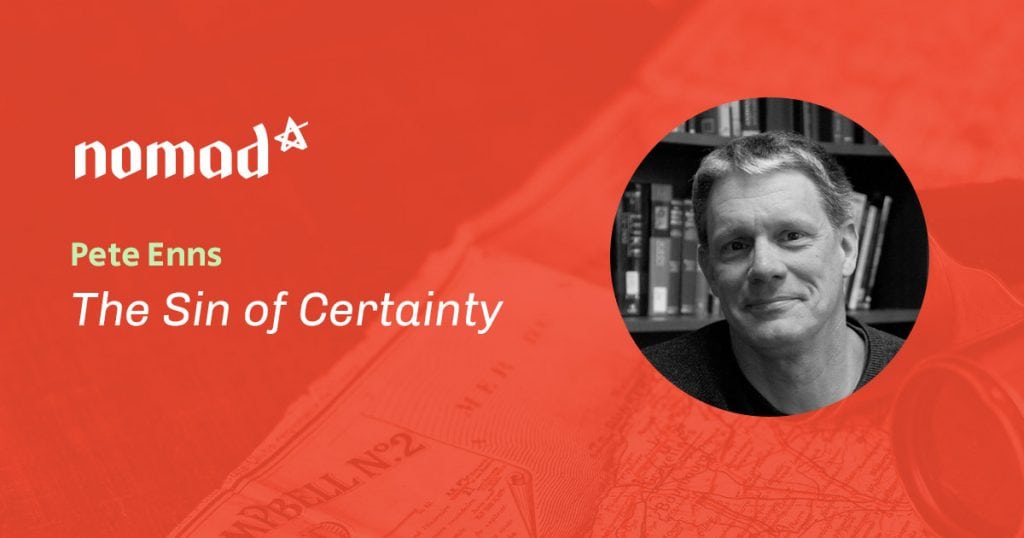 Image provided by Baker Publishing. Used with permission.
---
BOOKS
The Bible Tells Me So: Why defending Scripture has Made us Unable to Read It
The Sin of Certainty: Why God Desires Our Trust More Than Our "Correct" Beliefs
How the Bible Actually Works: In which I Explain how an Ancient, Ambiguous, and Diverse Book Leads us to Wisdom rather than Answers
QUOTES
"The sin of certainty is the visceral reactive mode where you hold on to certainty when you feel you're losing it. So I think certainty can be, to use the term the evangelicals like to use; it can be an idol, where you feel the mysteries of the universe, like God, are under your control and you pretty much have it all figured out, and I think God, by God's mercy, will take us beyond that certainty to a place of growth – where that place of growth is, like most growth, can be unsettling and frightening. So the sin of certainty is to want to go back to the way things were before, to be able to patch things up."
"I think that's what people are looking for [in a leader], they're looking for authenticity in faith, they're looking for people to say, I'm struggling with this. I'd love to see pastors preach about their own struggle with certain things and how resolving them has been not so much, "now I know the answer and here it is" but, "I'm learning to walk with God differently through this crisis or this doubt."