Why in our multicultural society is the Church still predominantly led by, and our theology predominantly written by, white men? We head to Birmingham to meet up with one of the UK's leading black theologians, Anthony Reddie. We ask him if the Church is racist and if so what we can do about it? And, what difference would it make to our understanding of God and what he is doing in the world if we read the Bible through black eyes?
Interview starts at 8m 45s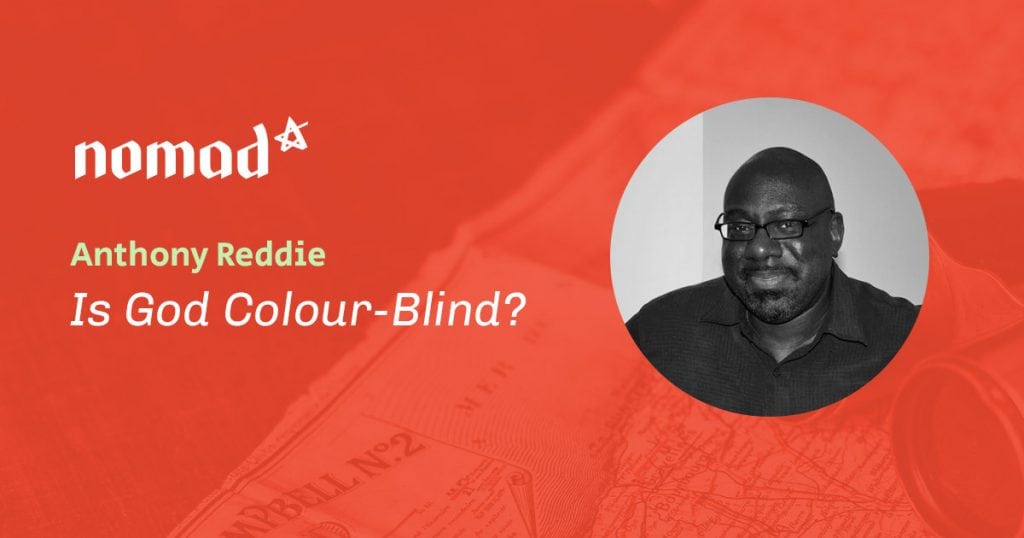 Image provided by Anthony Reddie. Used with permission.
---
BOOKS
Is God Colour-Blind?: Insights From Black Theology For Christian Ministry
Black Theology, Slavery and Contemporary Christianity
QUOTES
"I would agree with James Cone who is the kind of founding father of black liberation theology in that I was black before I was Christian. When I was born I was black and although Christianity is a hugely important part of my identity there have been lots of times where being a Christian has made any difference to me … When I walk into a room people don't say aha there's a Christian – although clearly I would like to hope that my sense of wholeness might exude something – but the fact is what they see is a black person. Therefore my social reality is not defined by being a Christian it is defined actually by being black."
"[I was] taught white theology, but it just wasn't named as white theology and that I think again is part of the conceit and part of the privilege that sits with whiteness that it is whiteness that then gets to define itself as being universal whereas all the other theologies are, at best, contextual and they give you a glimpse of, and at worse they have no reason to belong at all."