A recent report into human trafficking revealed that the problem is significantly worse than previously thought. In fact, it is believed that in the UK alone, every large town and city will have trafficked people in it who are effectively enslaved, and many of us are unwittingly coming into contact with trafficked people every day. So we speak with three people – Ruth Dearnley, Julia Pugh and Hannah Flint – committed to finding signs of hope in this seemingly bleak situation.
Interview starts at 8m 58s.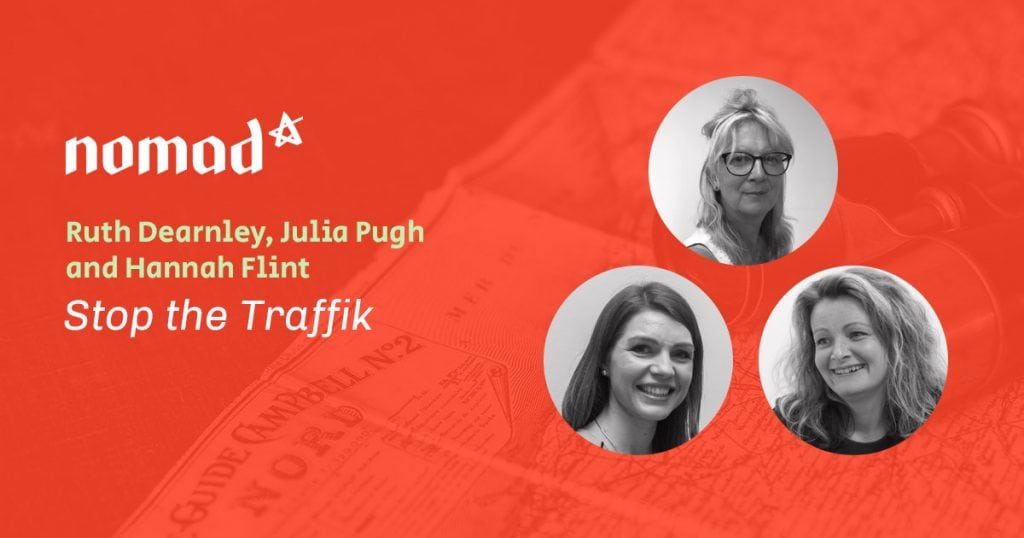 Images provided by Stop the Traffik, Julia Pugh and Hannah Flint. Used with permission.
---
BOOKS
Stop the Traffik: People shouldn't be bought and sold: The Crime That Shames Us All
WEBSITE
QUOTES
"I utterly think that we need to have sight to see a Kingdom that's greater than what we just look at around us. But I'm also aware of sounding like we are on a planet that is disconnected from our culture. We need to be utterly incarnate, if you want to use that word. We've got to be present. We've got to get our hands dirty. We have to feel the soil on our feet. The dirt in our hands."
"You've got to get up and get on with it. I think that's what Jesus said. You know, follow me, don't sit down for too long, argue and pull down those who are trying. And I've watched those who inspire me and they are always people who are kind and they are always people who encourage everyone around and they are always those who take the greatest risks. They've got stories to tell 'cos they are doing something."