And you thought we'd finished (so did we, actually!). This one, however, really is the grande finale, and it's a corker.
Krista Tippett has an award winning radio show, On Being, and was awarded the National Humanities Medal by President Obama for "thoughtfully delving into the mysteries of human existence." And today she's on Nomad telling you why she doesn't do Christmas…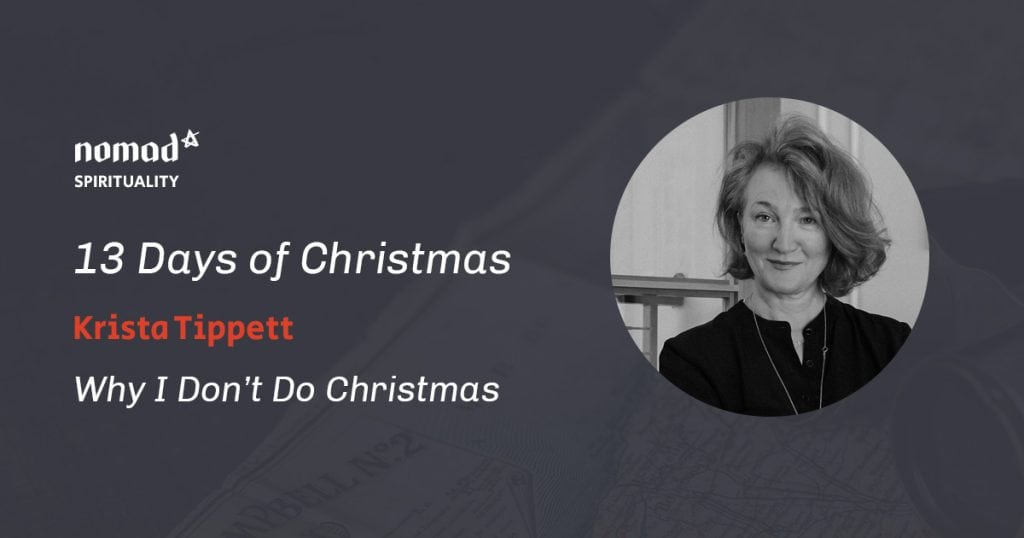 Image by Chris Daniels. Used with permission.
Oh, and if you want more from Krista, check out our interview with her where we discussed the lost art of listening. And you'd do well to read her book Speaking of Faith