In this episode we speak with anabaptist, anarchist and Christian animist, Noel Moules. Christian and animism are perhaps two words you haven't heard together before, in fact you may well think that animism sounds somewhat dodgy! Noel shows us though how Jesus himself held to this ancient indigenous worldview, where rather than matter and spirit being understood as dualistic opposites, the entire natural world is sentient, personable and alive.
So we ask Noel how this revelation has changed the way he understands and relates to God. And how he loves his neighbour now his neighbour includes everything from birds to trees?!
After the interview Nomad hosts Tim Nash and Nick Thorley reflect on how animism might shape their own evolving faith.
Interview starts at 15m 16s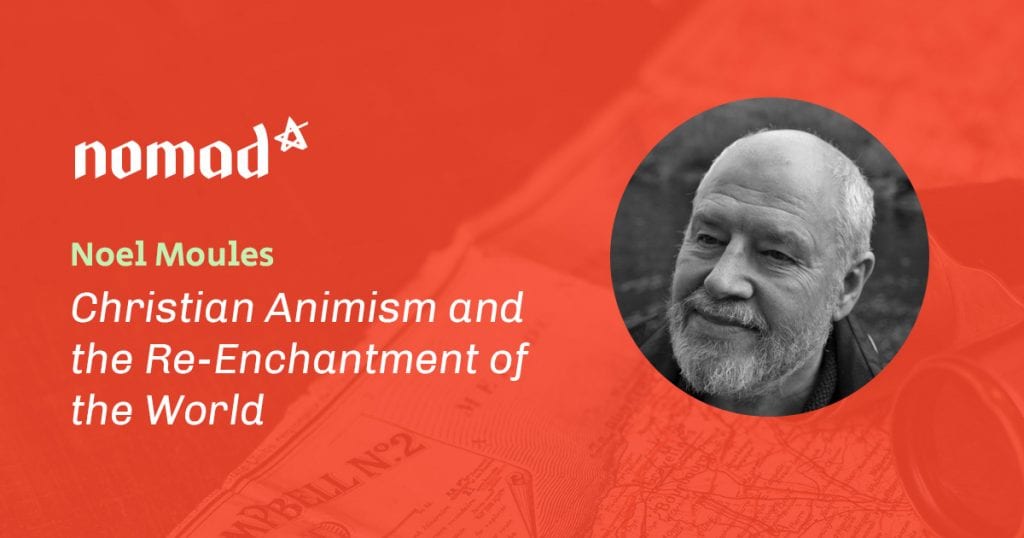 ---
BOOKS
Fingerprints of Fire, Footprints of Peace
The Hebrew Bible and Environmental Ethics
WEBSITE
QUOTES
"Everything is alive, everything is sacred, everything is connected, everything is person, everything is nurtured, and everything is respected."
"Personhood is an understanding which is above all things. And so human personhood, bird personhood, animal personhood, rock personhood is found as different expressions of personhood under the overarching sense of personhood. I find that really exciting and helpful."
"The dominion that God has given us is that we are to image God in how we live our lives in the world. And when we do that, yes, we have this amazing capacity to have a huge effect. But that should be for blessing. And also, are we open for the huge effect that the rest of creation is to have on us? That to me is really, really important as well. And that's why I find the word 'stewardship' difficult. I like companionship better."