What are 21st Century educated, questioning Christians supposed to make of the Devil and evil spirits? Are they literal spiritual beings who spend their time trying to lure us into sinful acts? Or should we see them as metaphors for social injustices that we need to confront? We ask professor of psychology, author and blogger Richard Beck.
Interview begins at 6m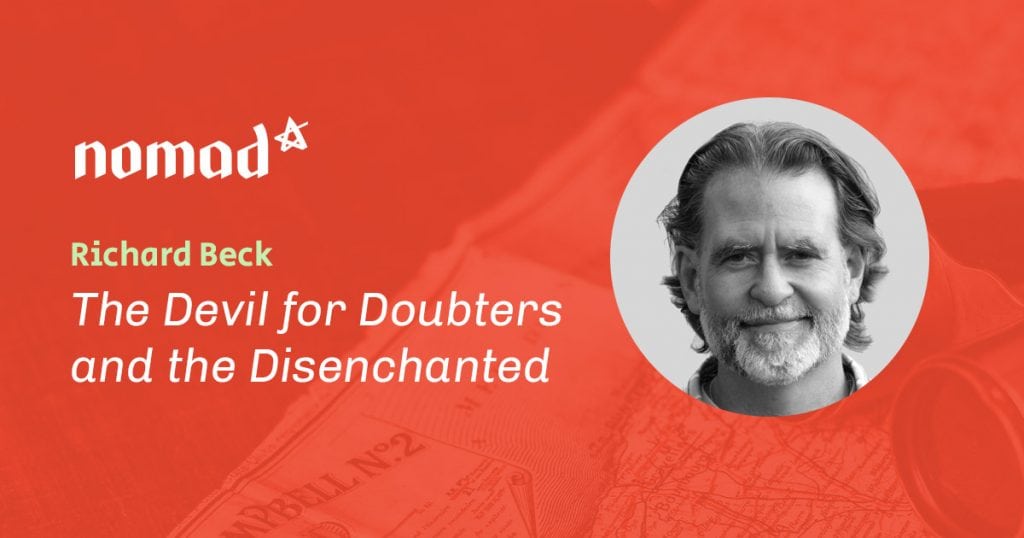 Image provided by Richard Beck. Used with permission.
---
BOOKS
Reviving Old Scratch: Demons and the Devil for Doubters and the Disenchanted
WEBSITE
QUOTES
"When you doubt that there is a spiritual struggle going on, when you lack a theology of revolt, when you lack that warfare world view, all you have when you face suffering is this big theological puzzle that erodes your faith. And so for me, revitalising a theology of revolt, a vision of spiritual warfare is the kind of thing that kept me engaged in the face of suffering as I encountered it, and called me to action rather than left me ruminating."
"Doubt and humility make us more hospitable to other people, so progressive and liberal Christians tend to be really good conversation partners with atheists and people from different faiths and that's the positive side of doubt."
"You have to turn towards reconstruction. How do you do that? I think spiritual warfare, revitalising a view of getting in the game, getting back in the fight instead of turning things like the problem of suffering into a logical puzzle, is a part of it. Also I think we have to find ways of reconnecting with enchantment and transcendence and mystery. I think we have to invest in community. I think it's hard for some liberal and progressive Christians to invest in Christian community because they have negative feelings about a church of their childhood but I think it's important to let other people carry our burden."