In both Liverpool and Bradford, Barbara Glasson has drawn together communities that have provided safe, honest, authentic spaces for the poor, marginalised, disillusioned, and people from other faiths and none. As well as being a spiritual home for these people, she believes they have an important message for the mainstream church. So we ask Barbara how she formed these communities, and what wisdom she has gained along the way. So tune in for a conversation full of insight, challenge and humility.
Interview starts at 7m 47s.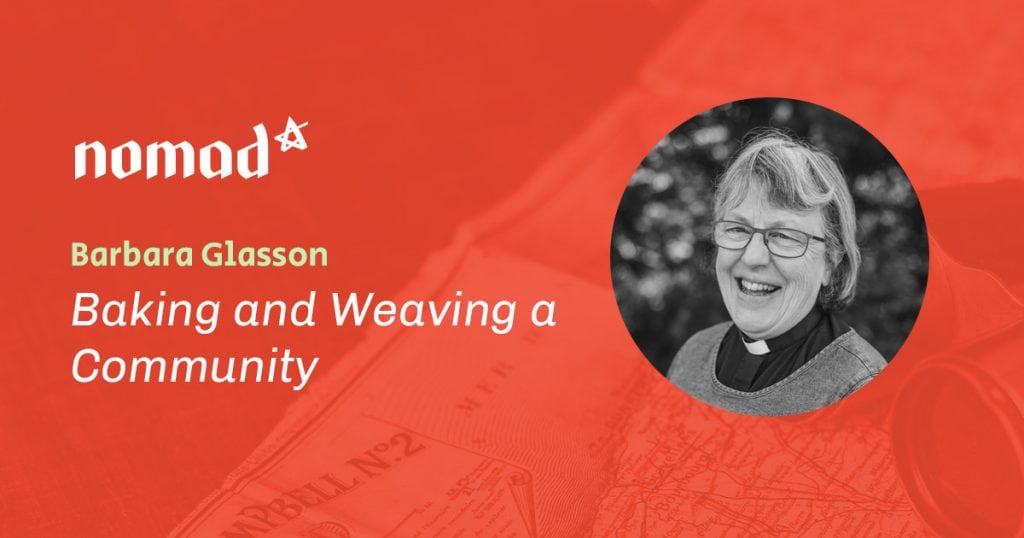 Image by Alex Baker. Used with permission.
---
BOOKS
Mixed-up Blessing: A New Encounter with Being Church
So What's The Story?: A resource book for Christian reflection and practice
QUOTES
"What the bread did was allow people to tell their story quite naturally and easily, and quite deeply and profoundly, in ways where it didn't become a big disclosure, a big revelation, and I think that it's something perhaps in our society that the church could help with, if we found those safe enough spaces for people to do that."
"[People on the margins] are saying to the institution, you're a broken body, you're broken like us, so stop pretending that we're going to make Christendom happen again and everybody's just going to go "Oh, we love Jesus" and come flocking back into church and that will all be hunky-dory. We are broken, the church is broken and that's how Jesus is with us, in the brokenness, so don't be afraid, be prepared to listen and be prepared to listen to some stuff that is really challenging and hard or doesn't perhaps make sense in a logical way. Open yourself up to that and in that, find a new way of being together, a new way of relating with each other."