On this episode we speak with theology professor and climate change activist Timothy Gorringe about the climate crisis. Towards the end of last year the Intergovernmental Panel for Climate Change released a pretty bleak report. In summary, the report said that the situation is much worse than we previously thought, and unless we reduce global carbon emissions to zero by 2050, then by the end of this century the earth will be a very hostile place to live. 
So we ask Prof. Gorringe how we are meant to respond? How can we as individuals radically reduce our carbon footprint? And how can we put pressures on government to move towards creating a carbon neutral society? And we ponder the theology of the potential collapse of human civilisation.
After the interview, Nomad hosts Tim Nash and Nick Thorley try to process everything Prof. Gorringe said, and figure out what all this means for the ongoing evolution of their faith and lifestyle.
Interview begins at 22m 50s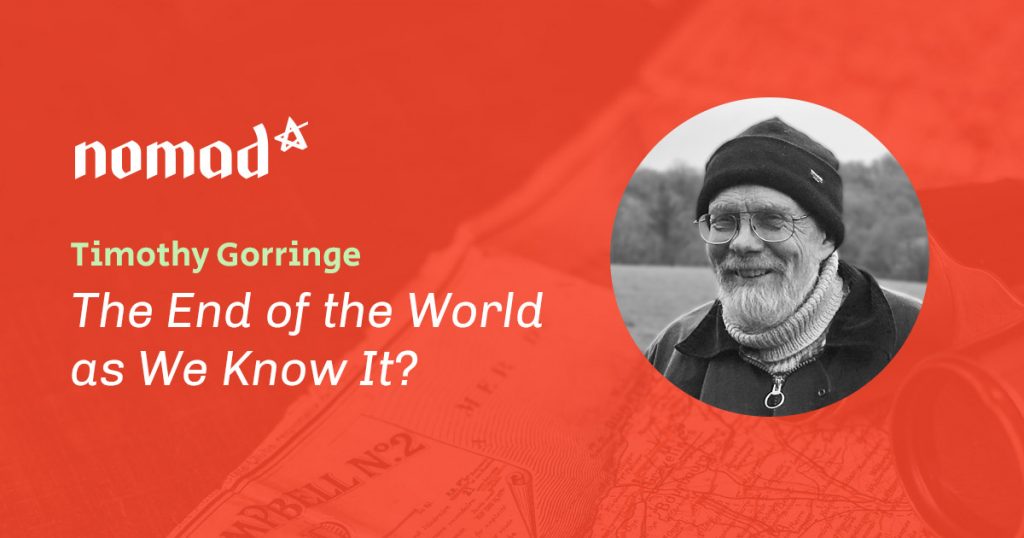 Image taken by Tim Nash. Used with permission.
---
BOOKS
The World Made Otherwise: Sustaining Humanity in a Threatened World
MUSIC
QUOTES
"There are lots of people who think I'm right about climate change who think that denial is the key thing. And if you're in denial, that stems from the fact that the problems are so overwhelming that there's nothing you can really do about it, so you put your head in the sand. I'm skeptical about the denial proposition, actually. It seems to me that these other things – the priority of pleasure, the inability to understand the magnitude of the crisis that we're facing – those things are more significant."
"What's incumbent on us to find ways to live co-operatively rather than competitively. As a society – as an economy – we're organized around competition. So, the idea is that competition is good for all of us. A little bit of competition – races in primary school and perhaps even at the Olympics – [is] not such a disaster. But by in large, human beings thrive with co-operation."