Nomad favourite Brad Jersak was in town recently, so we seized on the opportunity to hang out, and quiz him about his faith journey. And it's a very interesting faith journey, taking in charismatic evangelicalism, anabaptism, church planting among the poor and marginalised, and landing in the Eastern Orthodox Church.
Despite many Western Christians being only vaguely aware of this ancient Christian tradition, the Eastern Orthodox Church is increasingly influencing our beliefs. So we asked Brad whether the Orthodox Church could be a home for spiritual nomads?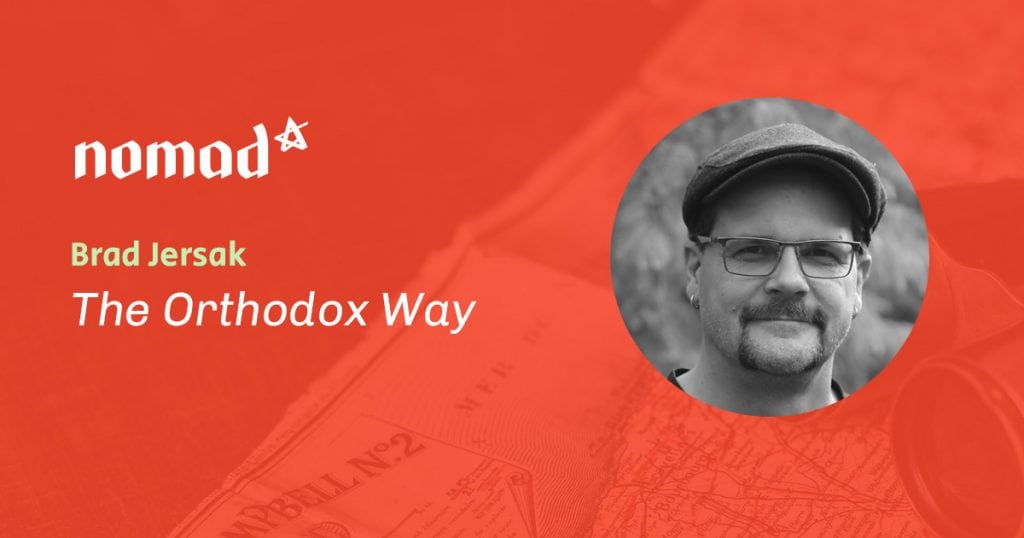 Image provided by Westminster Theological College. Used with permission.

If you want more from Brad, then  check out our 2015 interview with him A More Christlike God. You'll then, no doubt want to read his book by the same name. Brad also wrote a cracking article for us, Why Did Jesus to Die?
If you want to learn about the Eastern Orthodox Church, then Kallistos Ware's The Orthodox Way, is a pretty good place to start.