Nomad favourite Brad Jersak was in town recently, so we seized on the opportunity to hang out, and quiz him about his faith journey. And it's a very interesting faith journey, taking in charismatic evangelicalism, anabaptism, church planting among the poor and marginalised, and landing in the Eastern Orthodox Church.
Despite many Western Christians being only vaguely aware of this ancient Christian tradition, the Eastern Orthodox Church is increasingly influencing our beliefs. So we asked Brad whether the Orthodox Church could be a home for spiritual nomads?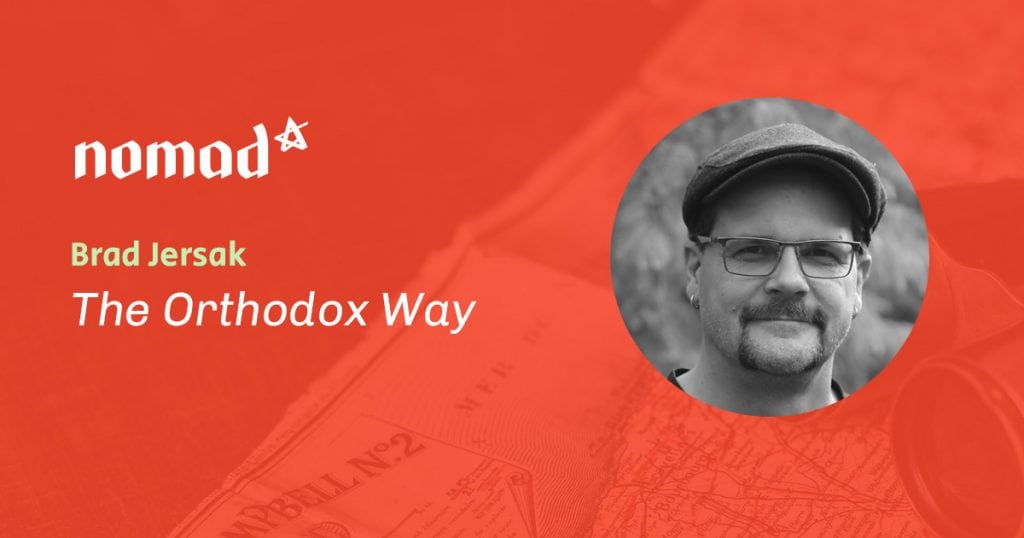 Image provided by Westminster Theological College. Used with permission.
---
BOOKS
A More Christlike God: A More Beautiful Gospel
A More Christlike Way: A More Beautiful Faith
QUOTES
"By the time you get to the Nicene Creed being finalized in the 380s, they're saying: 'We are not trying to develop doctrine anymore. We are communicating a creed that is our memory of what was given to us.' So, the Nicene Creed represents 'the faith once delivered.' That's going to slow you down from deviations in your doctrine. And in that sense, they really have a solid claim, at least to say 'the faith once delivered, as remembered in the fourth century.' That's a very, very deep well. From an Orthodox point of view, you would look at these evangelical denominations creating themselves, writing their own faith statements. What's that? If you think you're a deep well, what that looks like is digging puddles in the backyard."
"Is it possible that one who has previously rejected God when [they see] Christ face to face and [they experience] the fire of God's love, could that love be effectual? In other words, could that love purge [them] like a refiner's fire of all our resistances to love, such that you could have a post-mortem repentance? The Orthodox Church seems to say that's possible. In fact, some of the Fathers say that's definitely what's going to happen – as long as you preserve free will. Maybe a summary statement of that: Because of Christ's conquest of death, we would say this: 'If Christ went to such lengths to preserve our right to say "no" to him – that is the cross – having defeated death, why would the event of death be allowed to prevent us from saying 'yes' to him later?'"