For those of you who support us on Patreon, you'll already be familiar with David Benjamin Blower's music. Each month he responds to a guest's reflection with music and song. And out of these Devotionals has emerged the album Hymns for Nomads, a compilation of spirituals, murder ballads and campfire songs. It's a record that invites us to pick up an instrument, to play, sing, join hands and have some hard-won hope.
So I met up with David to talk about why we sing together, why some of us have become suspicious of singing together, and some of the themes of his record; creation, the Holy Spirit, judgement, creatureliness and messianic hope.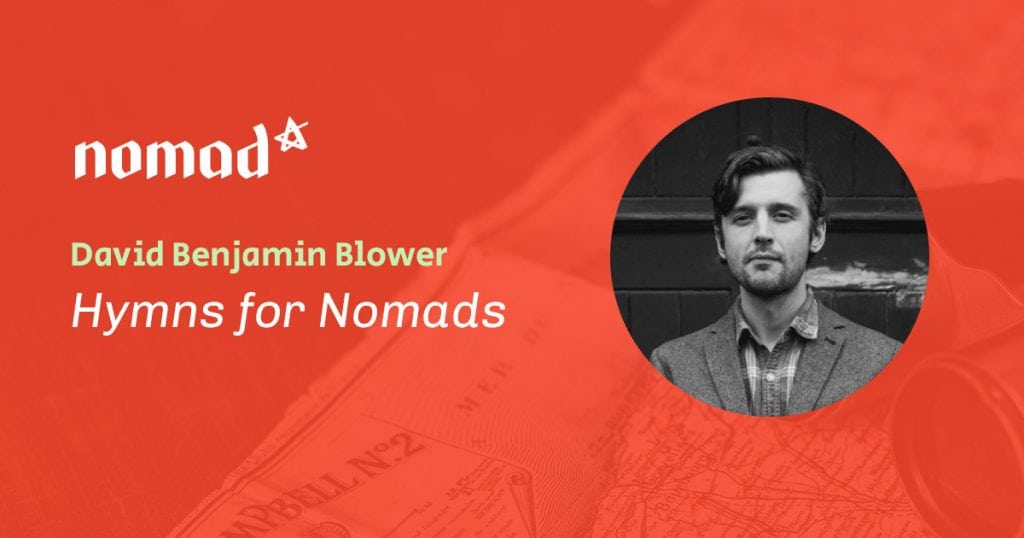 Image used with permission.
If you'd like a copy of Hymns for Nomads, head over to Nomad's store, or Minor Artists. And if you'd like to follow David's monthly Devotionals, you can find them on our Patreon page.