Mark Yaconelli is – among many other things – a storyteller. Such is his belief in the power of stories that he founded The Hearth, a gathering of local people who simply share their own stories. Mark has seen this simple gathering profoundly impact his local community. So we ask Mark why it is that stories can have this effect, and what role stories played in his own 'dark night of the soul'. So tune into the podcast to rediscover the ancient practice of storytelling.
Interview begins at 7m 6s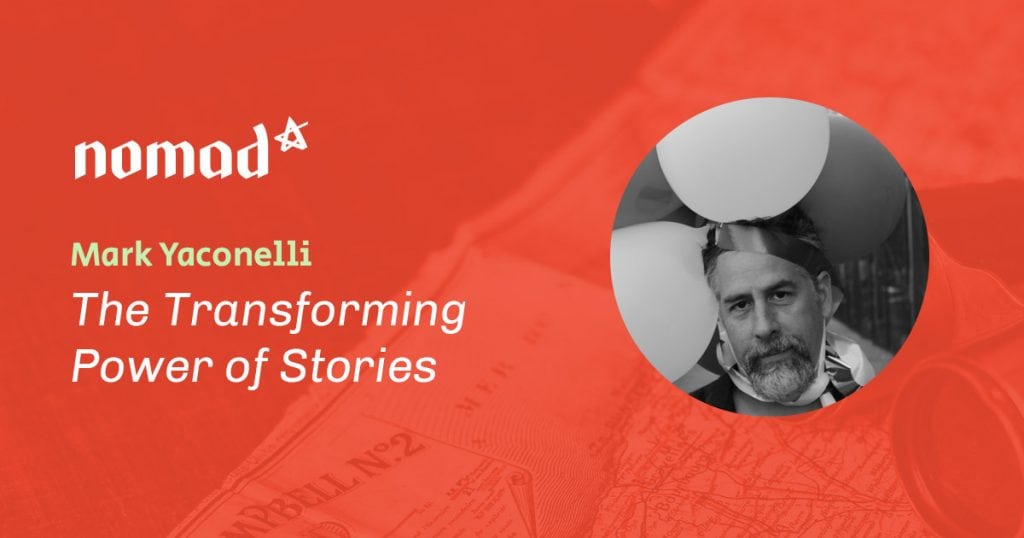 Image provided by Mark Yaconelli. Used with permission.
---
BOOKS
Disappointment, Doubt and Other Spiritual Gifts: Reflections on Life and Ministry
QUOTES
"The Christian faith is not about providing the answers, it's about trying to help people fall in love with life…no matter what's happening."
"[Storytelling] is a kind of communion where suddenly we're all sharing the very same experience. And as a Christian, that's the way the faith has been passed on… and you can suddenly experience moments together that people were writing about thousands of years ago."
"A story is not about right or wrong, true or false, a story is what you've lived…it's possible for compassion to rise up in me about an issue I've been defended against."