Brian McLaren has a knack for articulating what many of us are feeling. For a decade he has been the voice of those Christians who are concerned about, for example, the Church's overemphasis on doctrinal belief, its lack of inclusivity, and its lack of concern for the many global issues we are facing.
In his latest book – The Great Spiritual Migration – he draws together all these themes into a manifesto for a new Christian movement, one that seeks nothing less than the healing of the world.
Interview begins at 8m 1s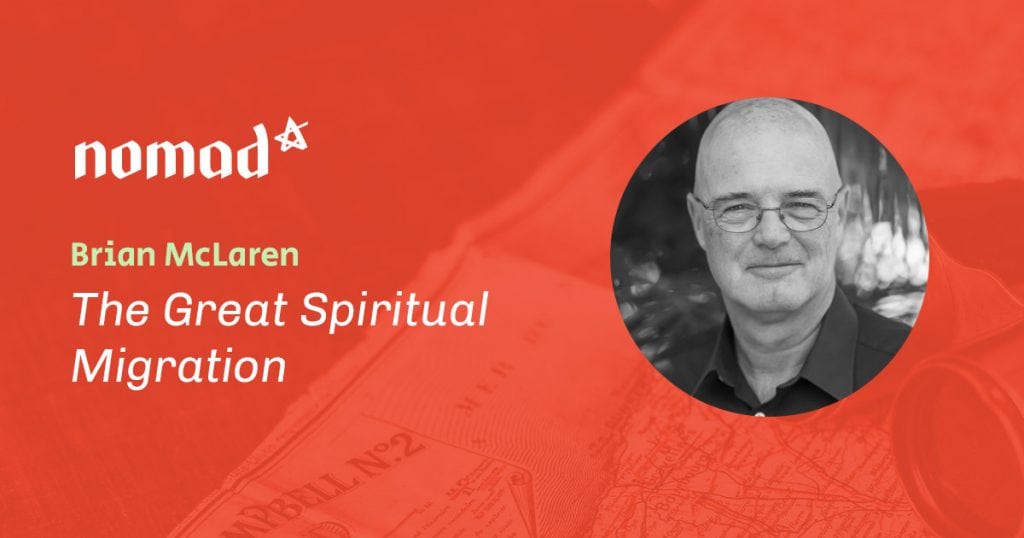 Image provided by Hannah Davis. Used with permission.
---
BOOKS
The Great Spiritual Migration: How the World's Largest Religion is Seeking a Better Way to Be Christian
A New Kind of Christianity: Ten Questions that are Transforming the Faith
QUOTES
"We need to organise people to be agents of concern for the planet, concern for the poor, agents of peace and people who go out to respect and promote the flourishing of all people."
"People learn passion, and when you've been passionately hurt, you can either get passionately angry and bitter, or you can get passionately determined to bring healing … and that's where I see a lot of hope."