We thought it was about time we had a fresh look at the central symbol of our faith, the cross. So we headed off to Tom Wright's house to asked him how the cross launched Jesus's revolution, and why after 2000 year does it often look like the revolution is struggling to transform the world. 
Interview starts at 6m 23s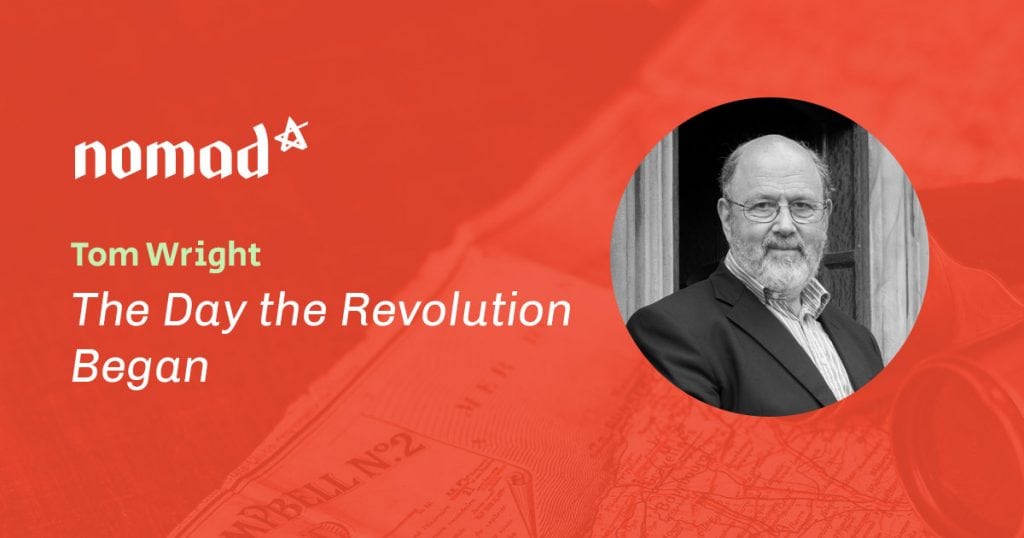 Image provided by University of St Andrews Used with permission.
---
BOOKS
The Day the Revolution Began: Rethinking The Meaning Of Jesus' Crucifixion
QUOTES
"Humans worship these powers because they give you a cheap thrill. That's what idolatry does, it enables you to get a sudden rush, of whatever it is you want, without paying the price of actually being obedient to the creator God. Result is these powers, these forces say thank you very much, I'm now in charge now and you're going to do what I tell you to do."
"The image of the cross is not an image of God Himself doing violence, it's an image of violence doing it's worst against God, it's of God coming to the very epicentre of human horror and taking the worst that the world can do onto himself."