You're no doubt aware that the Church has been in steady decline in the West for a number of decades now. In the UK for example, Church attendance has roughly halved in the last thirty five years. But what do we know about all the people who left? Why did they leave? And what are they doing now? Researcher Steve Aisthorpe contacted 5000 church leavers to find out more. And what it discovered revealed a much more hopeful, but no less challenging picture of the Church!
After the interview Nomad hosts Tim Nash, Jemimah McAlpine and David Blower reflect on their own church exits and ponder what for them are signs of hope.
Interview begins at 8m 7s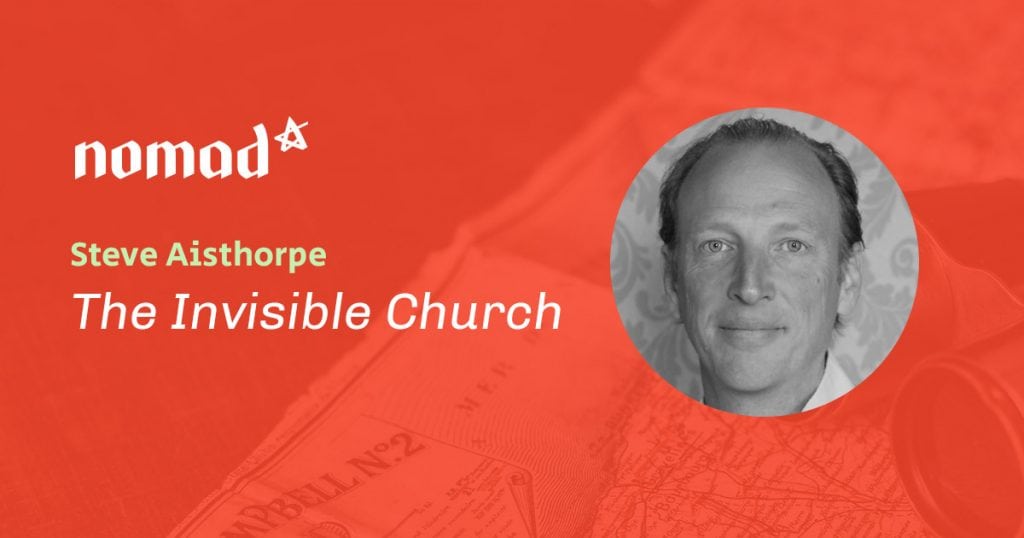 Image provided by Steve Aisthorpe. Used with permission.
---
BOOKS
QUOTES
"Some of the folk who we may see as – or may be seen by some as – traitors, you know, those who have jumped ship, I suspect somewhere in the future may be seen as the avant-garde of something new perhaps…I believe we'll look back on this period and see it not as a time of decline simply, but a time of change and of transition; that the church is changing shape."
"If we don't recognise and engage with changes in society, then we rapidly become relevant to a situation that no longer exists."